Introduction
Finding a quality tour guide in Paris can be quiet exhausting.
The platforms, online marketplaces, the ads on internet did not make things easier for the visitors to choose or even find a seriously qualified tour guide with a legal permit.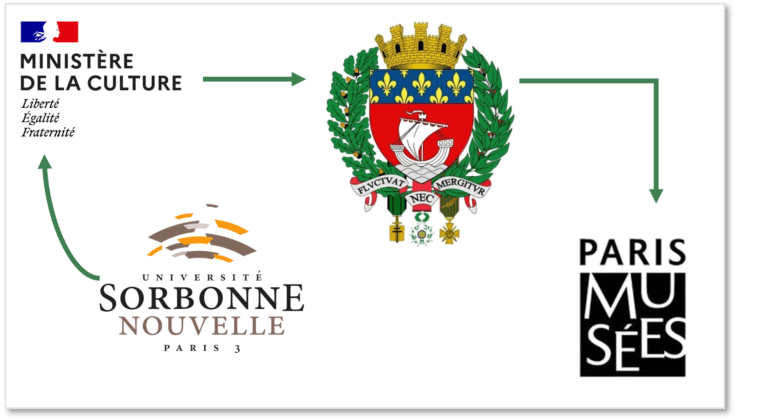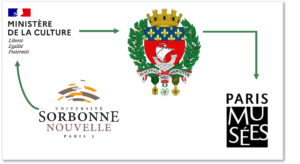 As a Driver in Paris, I have been hiring different tour guides, during the last 20 years, in order to accompany my travelers.
Clearly, the best way to immerse yourself into the French culture and to enhance your experience in Paris is to hire a true native Parisian guide with a Valid License.
Verified skills and a minimum business maturity is a must too.
Searching for an authentic French Parisian tour guide, with a good demeanor, at ease to explain Paris complex history, with a pleasant communication and a clear Accent in English was not easy for me either... But today, I can finally say that I found the gem!
Meet our tour guide Flora: a serious, dynamic, fun tour guide that I want to present to you.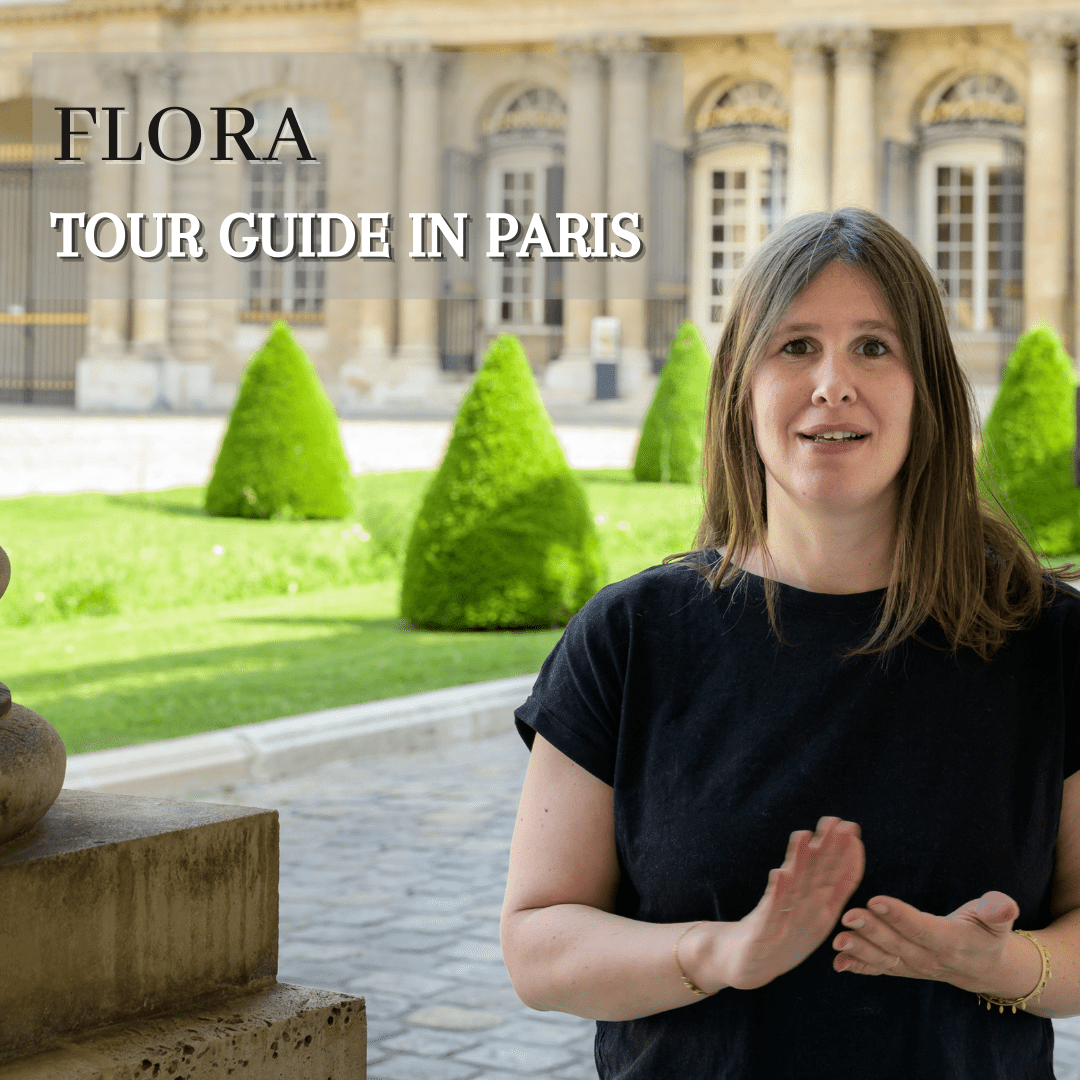 Flora is our Private Tour guide Paris
Based on our clients' feedback, we work exclusively with Flora.
She is our best recommendation for 2022 if you wish to hire a Licensed Tour Guide Paris.
Booking the tours in Paris can be arranged directly with Flora.
Experienced Tour Guide Paris
Flora is experienced with the first-time orientation tour, the classic tour of Paris as well as the special tours, the car tour Paris and out of the beaten tracks, behind the scenes.
Flora is a native Parisian, a real local with an excellent qualification in Art History and Medieval History of France from the Sorbonne
Licensed Tour Guide for national museums of Paris
According to the national regulations, the visitors can go on a private guided tour inside a national museum and skip the line with only a Licensed tour guide by the Ministry of Culture.
Visit the Quarters of Paris
You can hire Flora for a walking in the city. She can also take you to visit the city secret places, or the classics such as the Latin quarter, or Montmartre village or Le Marais district, at the heart of Paris, where she lives today.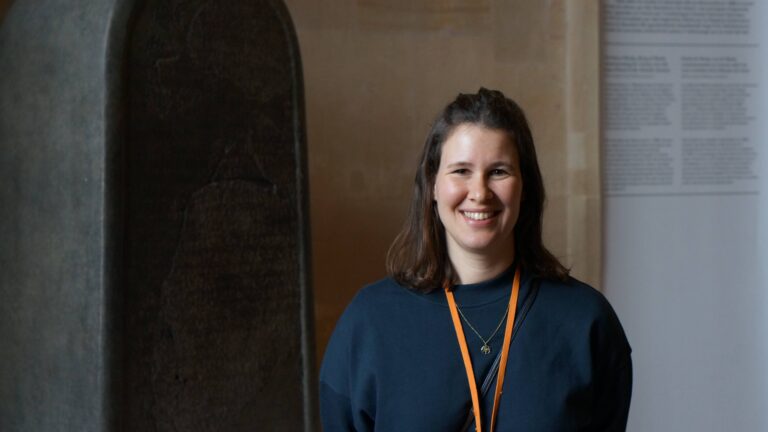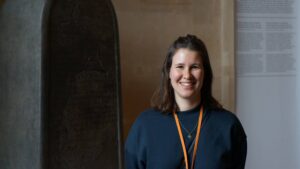 Biography of Flora
"My name is Flora Goldenberg, and I am a tour guide in Paris.

Born in Paris, I grew up in the heart of this city, in Le Marais neighborhood.
I love to go around my city and take pictures of it. I have walked it, I have biked it and I am still discovering it every day. I have a true passion for the city of Paris.

After studying History and Art History at the Sorbonne University,I decided to become a guide in Paris. Why? The city of Paris is my passion and I couldn't think of a better way to reveal everything Paris can offer. History, museums, monuments, gourmet food, fashion...
This city fascinates me!

I must confess that my mother, who has been a guide in Paris for 25 years, has conveyed to me the pleasure of sharing. I can't get enough of reading, exploring and searching for new places, new restaurants, new events and new stories!

I have been a tour guide for almost 9 years. I started by doing some of the most classic tours of Paris, such as Versailles, Orsay Museum, Latin Quarter, Pantheon, Eiffel Tower, the Louvre, Notre Dame cathedral etc…

One of my specialties is the Jewish Tour in Paris.
Both my parents are jewish.
I was born in  Le Marais area, which is the Jewish historical neighborhood in Paris, also known as the "pletzl" in yiddish (the little square).
Before the war, my great grandfather opened a Jewish delicatessen store that  my grandfather, Joseph Goldenberg transformed into a Jewish Delicatessen restaurant and epicery after the War. It became quite a renowned place, until its closure in 2002.
I was born and raised in the Marais, and I was immersed in the Jewish culture of course, from my family and from my neighborhood.

During my tours, I like to take my visitors to some beautiful and hidden places, such as small hidden synagogues, cute bakeries, and gardens. I know the artisans and workers of the Marais very well, as I live here. It feels like living in a village for me.


I love Paris and its atmospheres, Paris and its museums, Paris and its beautiful old houses! I can't wait to enjoy an unforgettable tour of Paris with you!

 "
For a first visit, you can hire Flora to walk with you in Paris quarters and national museums.
Flora offers the classic tour to get a feel of the city. You will discover the iconic places and the key highlights, the must-see landmarks and monuments.
Discover the History and Art in Paris beautiful museums such as the Louvre and Versailles.
You can explore a food market with Flora.
She will translate, explain and give you in-depth explanation about the food and the wine in France.
Out of the beaten tracks
Opera Garnier, Pere Lachaise cemetry, Picasso Museum, Carnavalet museum, Jewish Tour, 19th century life in Paris ...
Flora can take to see some special places in Paris. You can visit Paris like a local with a native Parisian.
Take a chance at her Pere Lachaise Cemetry tour and see where the many celebrities are buried: artists, musicians and singers like Chopin, Jim Morrison, Edith Piaf, and writers like Molière, Balzac, Colette, Marcel Proust, Jean de la Fontaine, Oscar Wilde and  statesmen, soldiers, historians,…
Why not go on adventure to see a secret Winery garden in Montmartre hill. Maybe visit the new Picasso museum and then go to see the renovated Carnavalet Museum in le Marais and at the same time learn about the Jewish quarter of Paris in le Marais...
 We will visit a bakery and a chocolate factory, both are located in le Sentier, at the heart of Paris historical center.
We will explore together the passionate life of the artisans of Paris, discover the history of chocolate if Paris and taste some of the artisan creations.
We will also get introduced inside a bakery in Paris and see how the artisans make the delicious baguette everyday.
Conclusion
This service can be booked by the hour or even for the day trip from Paris. (Minimum 2 hours)
Flora loves Paris and she follows cultural events and keeps tabs on travel news.
She plans, shares ideas and recommendations, for activities, sights and restaurants...
Contact her directly using the email or phone.
Flora answers you effectively with a clear explanation and great tips.
Contact Details:
Office: Rue des Rosiers, 75004 PARIS
Fully vaccinated
Fully licensed by the Ministry of Culture of France
Available for hire in 2022