Many parents want their children to travel. The gift of seeing the world from an early age continues to enrich their lives for decades. These eye-opening experiences often are the basis for more confidence and creativity, not to mention how these trips cultivate a healthy sense of adventure.
And of course, if you want to give your children an amazing cultural experience, you can not do better than Paris, France.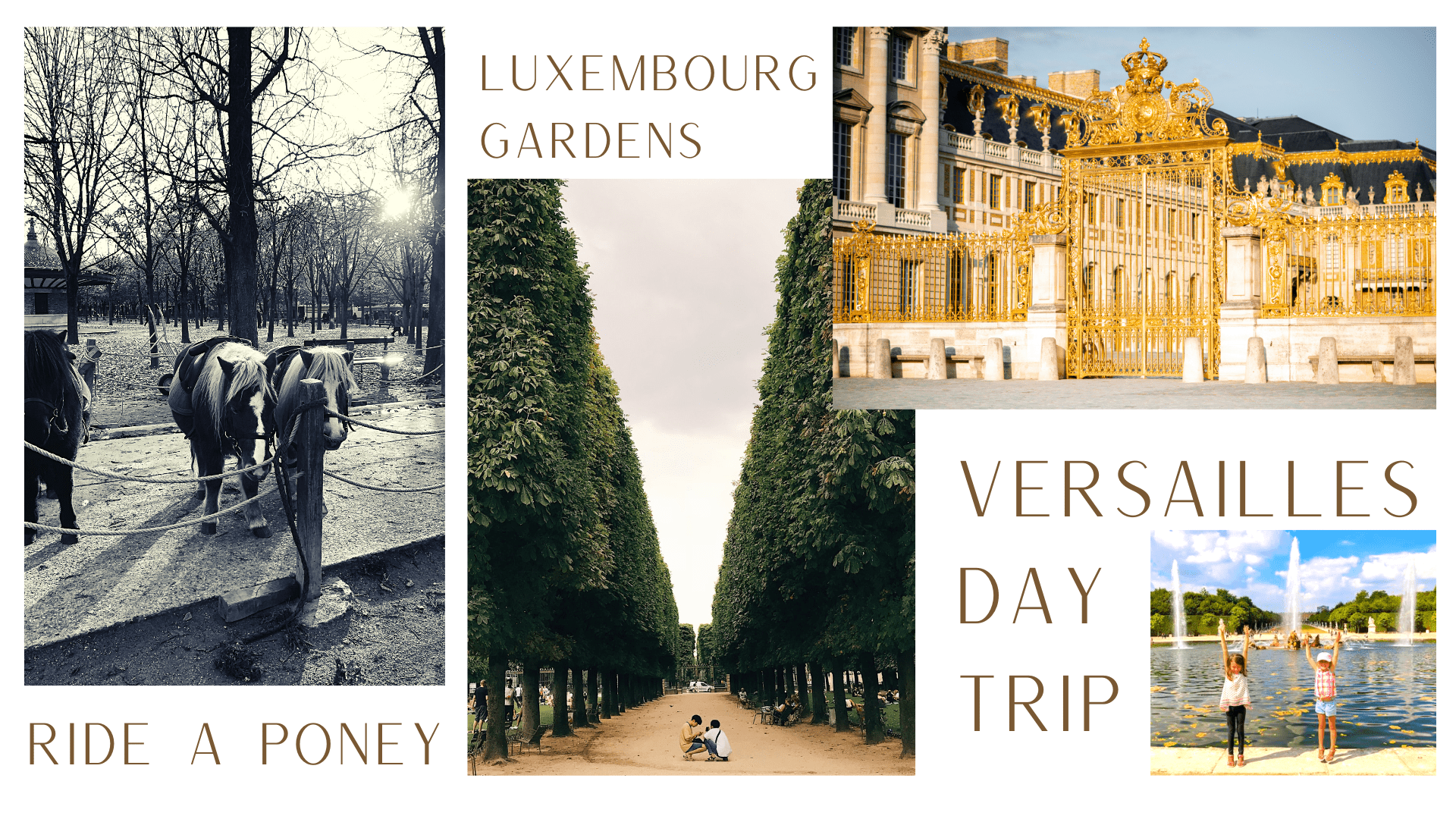 But while taking the entire family to Paris sounds like a great idea in theory, the thought alone gives many parents stress. Think of all the hassle of transportation, finding a good hotel, navigating the streets and enjoying the museums of a crowded European capital, and doing all this with the kids.
Luckily, it doesn't have to be that way. You can contact a kid-friendly guide in Paris, with your questions for planning a family trip to Paris, before even hiring me as your dedicated driver who can safely take your family to all the many sights you want to explore.
Below, I've put together this guide to tell you everything you need to know about taking your children on a stress-free Paris vacation that they will remember for a lifetime!
When to Visit Paris with Children
If you are planning to take your children on vacation to Paris, you are probably going to work around their school schedule. But it is also helpful to keep in mind the schedule of kids going to school in France.
Just like in the US, French children do not attend school during Summer Holidays — beginning in early July and running until early September. And throughout the year, they enjoy many other days off:
All Saints Holidays: Late October to early November
Christmas Holidays: Late December to early January
Winter Holidays: Two weeks in February, sometimes into early March
Spring Holidays: Two weeks in April, sometimes into early May
Of course, every year the exact start and end dates change, but they are always around the same days.
Many parents like to plan their family vacation to Paris with local school holidays in mind. After all, school itself creates a lot of traffic, and many children's themed activities become more available when schools are out of session.
For that reason, it's worth getting to know the French school system a little better before coming.
Schools in Paris, France
French schools have been widely seen in a number of classic films, including The 400 Blows. But these rarely show the modern French experience. In many ways, French public schools are similar to those in the US, though there are important differences.
Children from the age of 1 are eligible for state funded day care, and at just 3 years of age begin attending classes in public school. Secondary school begins when children are around 10 to 11. Many of these students can already ride the Metro (our subway system) by themselves.
School days begin at 8:30 in the morning and run to 4:20 in the afternoon. While there, students take classes and eat lunch. In France, the schools take great pride in the food they serve the students. They always source organic ingredients, and there are new options everyday. Passersby can read what's for lunch on the menus placed outside the school.
Many people who visit France are surprised to learn that school lunches last two hours here, much longer than most other places!
Younger students also do not attend school during Wednesday afternoons, an important thing to keep in mind when you come visit. This is a time set aside for enriching experiences and rest.
History of School in France
Just like in the US, school is mandatory for children in France. Public schools are available to all, though private schools are available if you can afford them.
This came into effect with the so-called Jules Ferry laws. These made school mandatory, secular, and entirely free in 1882. Six years later, a ministry was created to oversee the instruction of children.
Best times for a Paris trip with the kids
For most of the families I work with, it seems that the long school breaks for Thanksgiving and Christmas are some of the best times to come. And, of course, Spring Break is also a favorite.
We'll go through the pros and cons for each of these favorite times, pointing out what makes them special.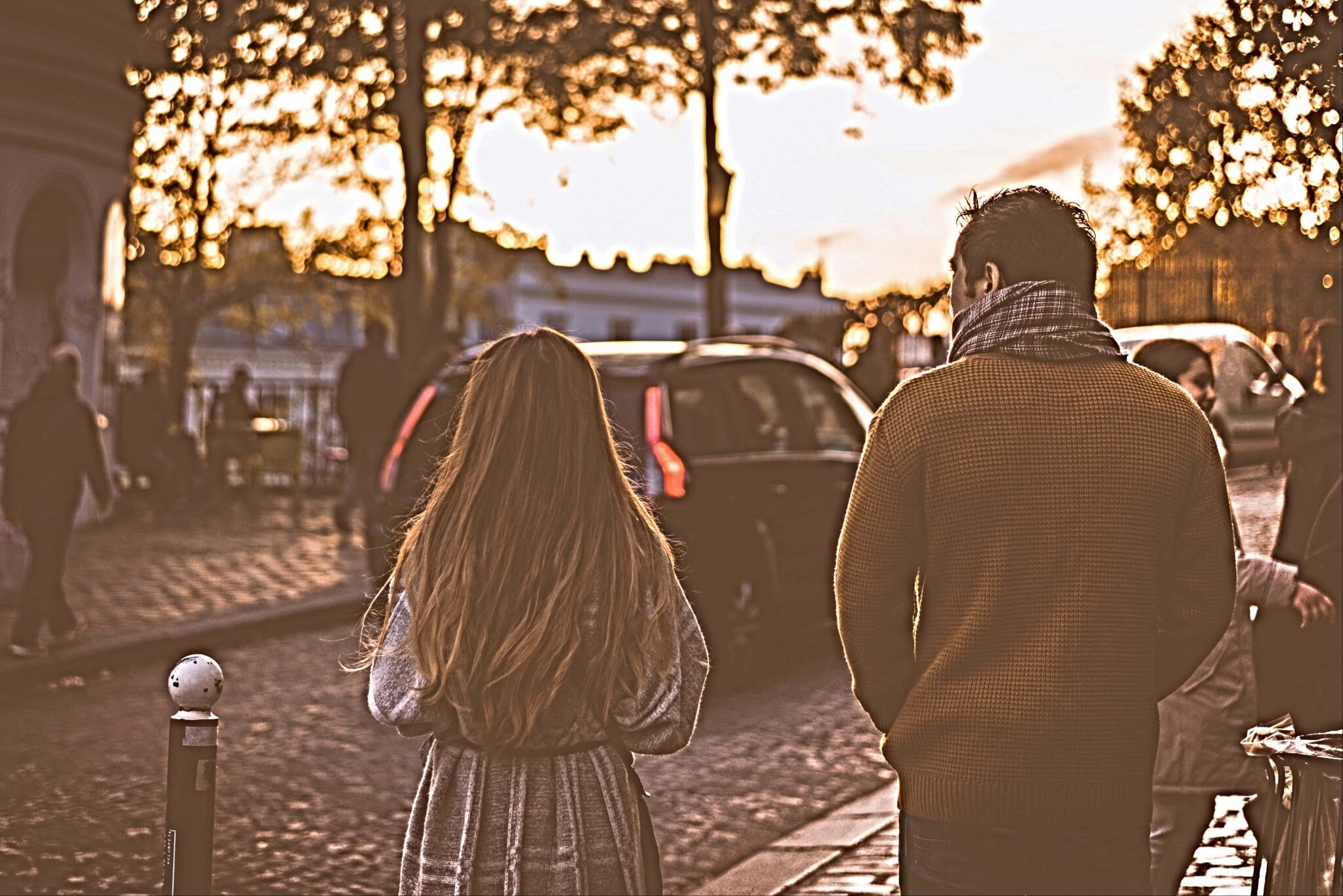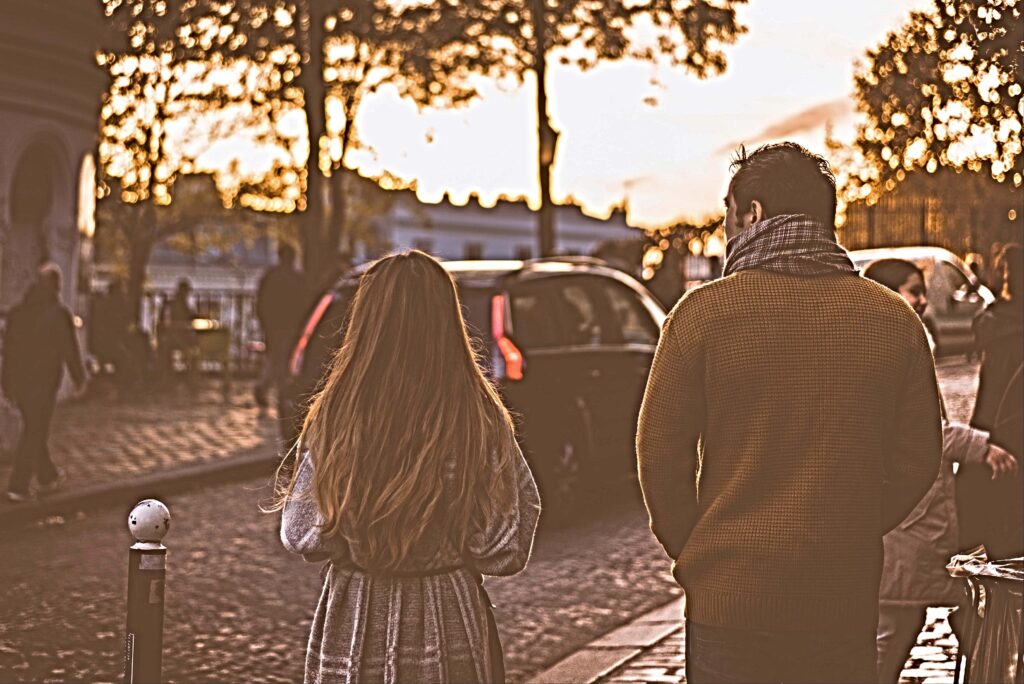 Thanksgiving in Paris
During the US's Thanksgiving holiday, Paris is typically very quiet. Unfortunately, with that comes November weather — which usually means a lot of rain and wind. That makes it a poor time to do a lot of outdoor sightseeing, but if you are planning to spend most of your time indoors at places like the Louvre, Notre Dame, and the Pompidou, then the lack of crowds more than makes up for things.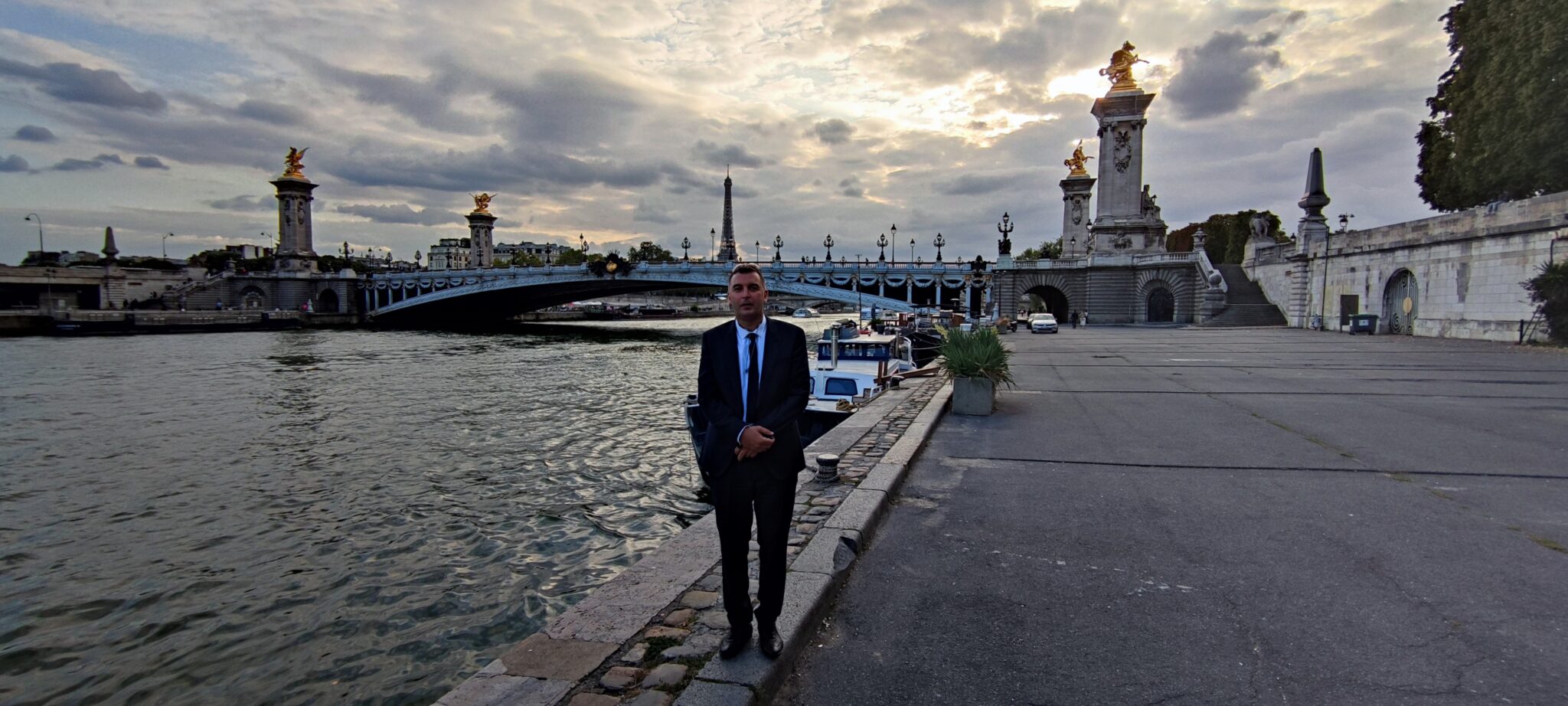 There's nothing like taking your children to a museum without having to fight crowds. The whole family can take their time appreciating the masterpieces on display and talking over what they love about each painting. For that reason alone, many people love planning their Paris trip around the Thanksgiving break.
Now, you might wonder, what about the big Thanksgiving dinner? Well, there is maybe no better place to find delicious food than Paris, France! Here, you can enjoy something a little different for your Thursday feast, but it will be delectable all the same.
Plus, when you are coming into a café to escape the blustery cold, it's the best time to enjoy cups of our famous hot chocolate while you watch it rain through these historic streets. It's a family memory you'll never forget!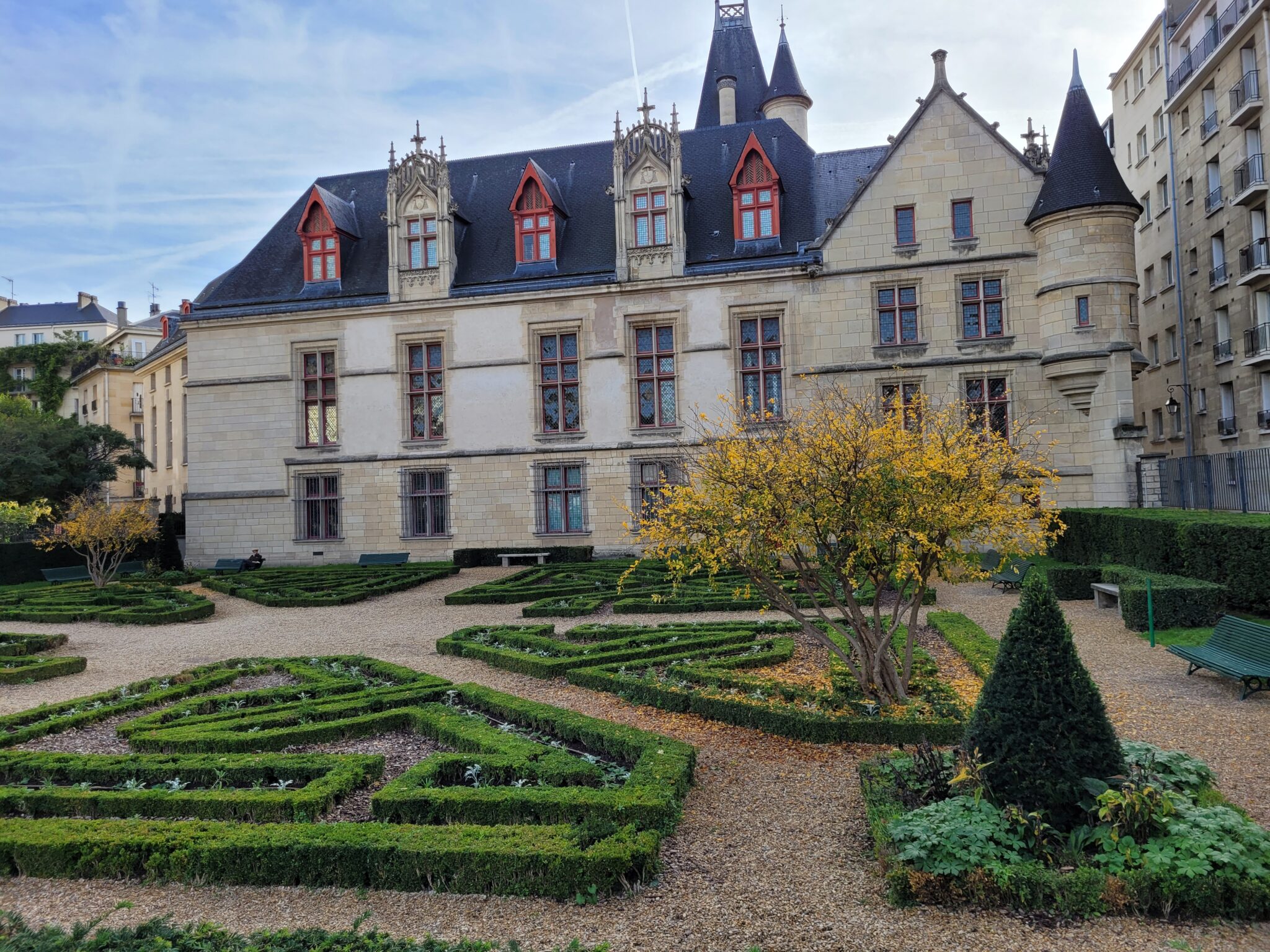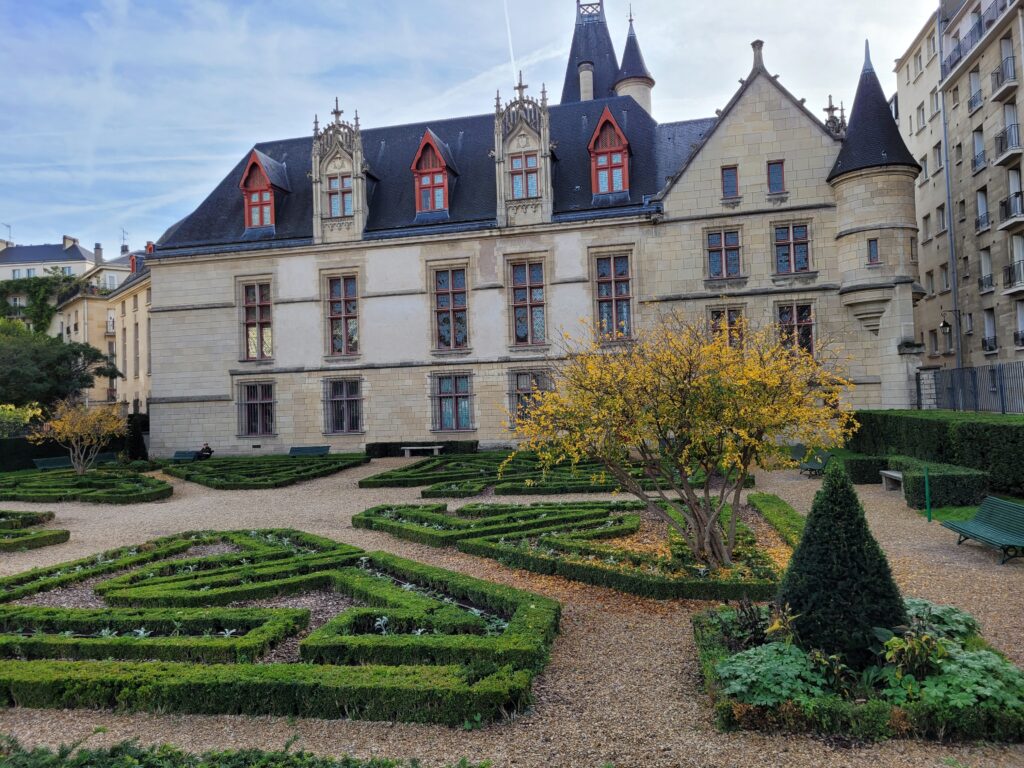 Christmas in Paris
Another great time to bring the entire family is over the Winter holiday break. Since most US school districts offer a week (sometimes more) off in late December and early January, it gives families more time to enjoy Paris.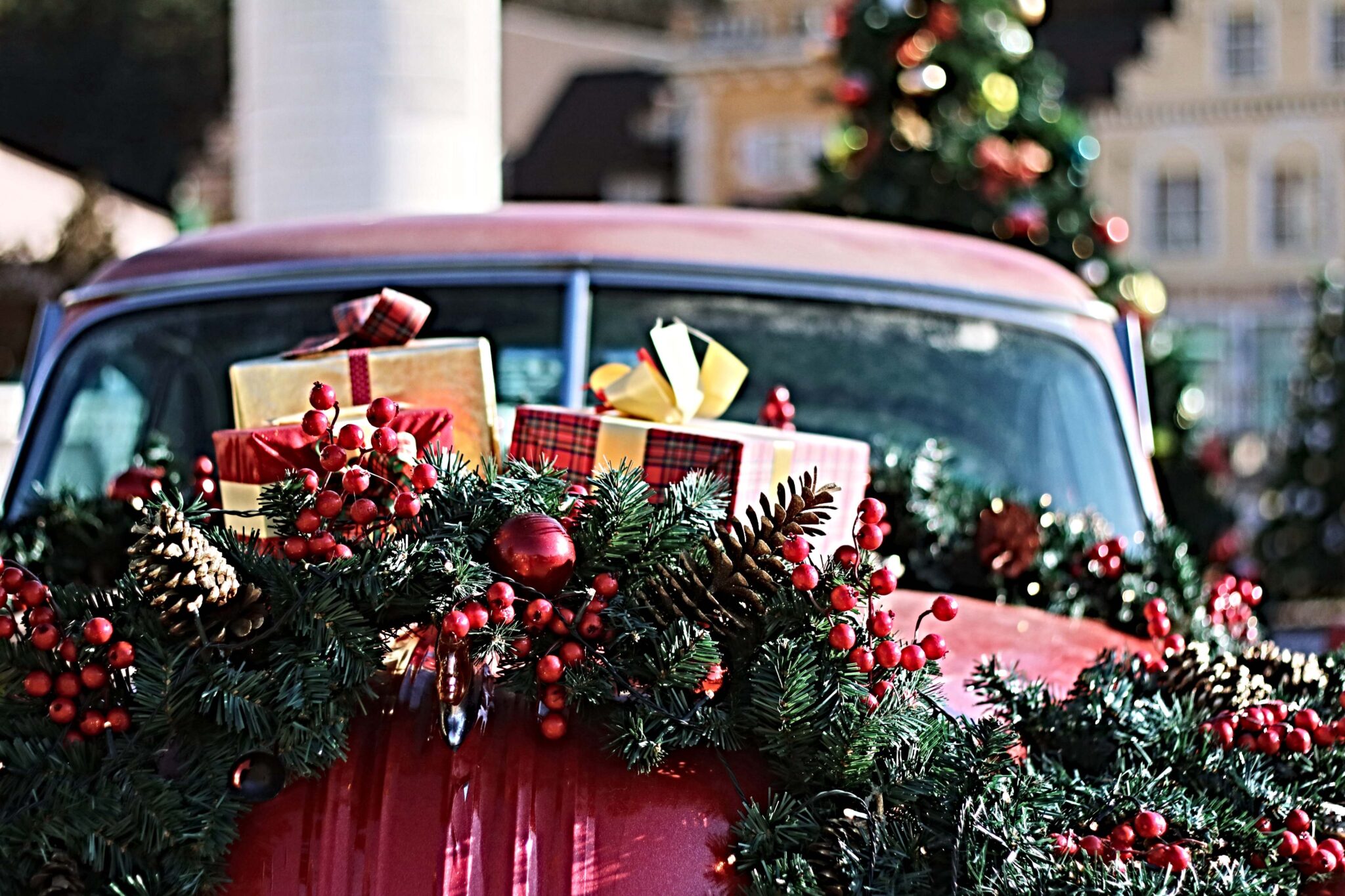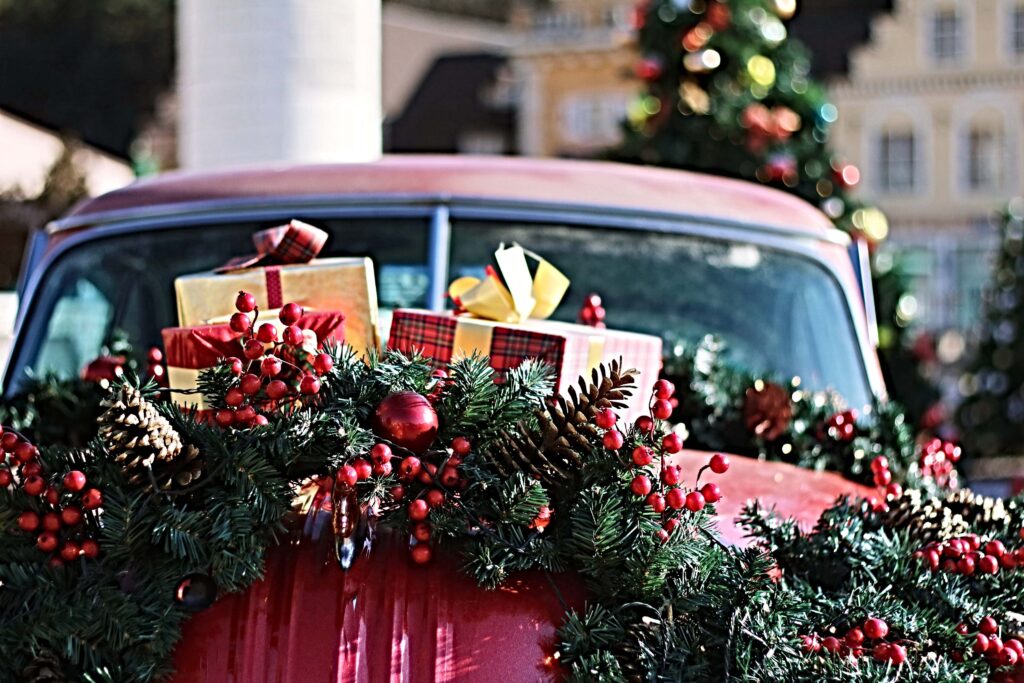 The city does start to come alive again during this time of year, with people out holiday shopping and enjoying the lights. It's quite a charming look for Paris, and it provides moments just as cozy as around Thanksgiving.
On top of that, it gives your family a chance to enjoy French holiday customs that they might have never experienced in the States. It's around this time that we start dining on hot meals like boeuf bourguignon and onion soup. These will keep you warm and full.
If you are feeling really adventurous, you should try out the garlic snails — a French favorite during the winter time!
A Christmas spent in Paris will be something that your family will talk about for decades to come. It's such a special place to spend this most special time of year, and being on vacation means that everyone will be together.
Spring Break in Paris
Spring Break presents a lot of perks for the family looking to travel to Paris. For one, you get an entire week off — meaning you can look forward to several days in a row in the city. Also, it's around the end of March and the beginning of April that things start to warm up a bit. And that's perfect if you want to do more outdoor activities, like seeing the Eiffel Tower or the Luxembourg Gardens.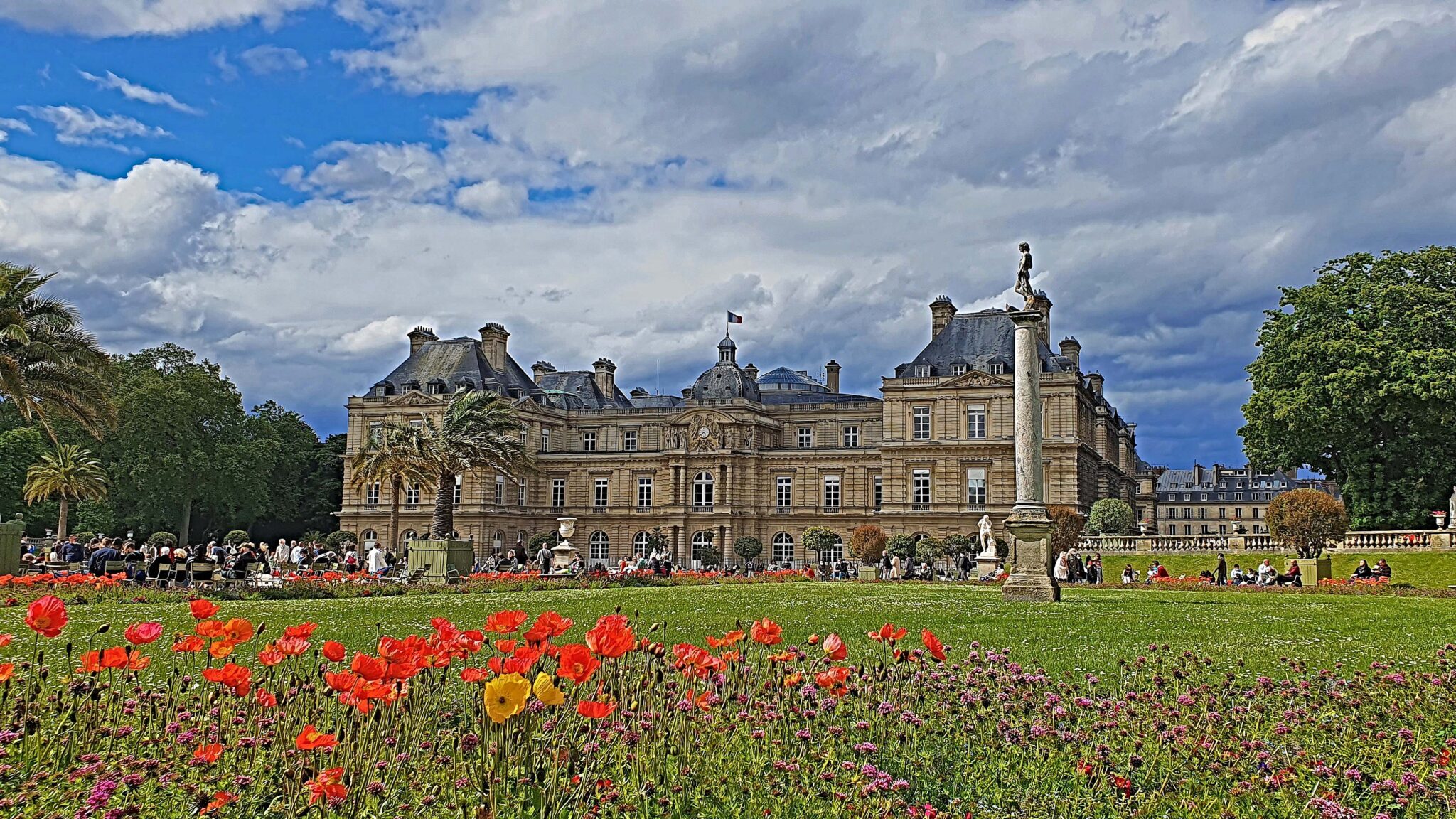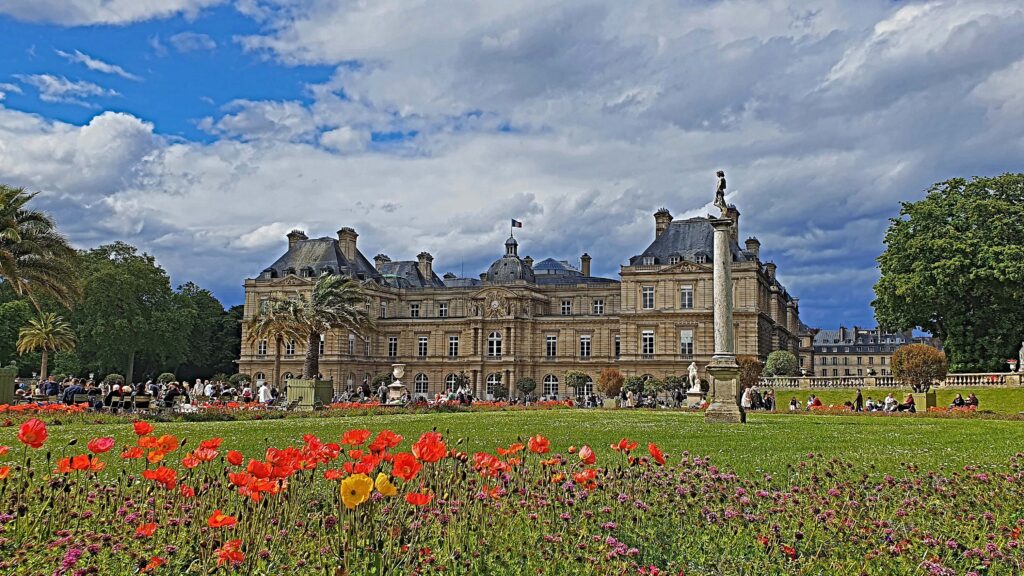 But with those benefits also come some major drawbacks.
Unlike Thanksgiving and (to a lesser degree) Christmas, you can not avoid the crowds. Spring Break is an extremely popular time to go on vacation, and Paris is one of the favorite destinations in the entire world.
And when you have a lot of people coming, it means most things are going to cost more — especially your plane tickets and hotel rooms. That's if you can book them at all.
Here is a tip: if you really want to visit over Spring Break, book everything as far in advance as you can! By mid-Winter Most of the best tour guides will be booked solid through the Spring.
The right driver in Paris for the job !
When you are hiring a driver to serve your entire family, it's an all-important job.
If you hire me as your chauffeur, you will experience absolute comfort and the highest level of safety.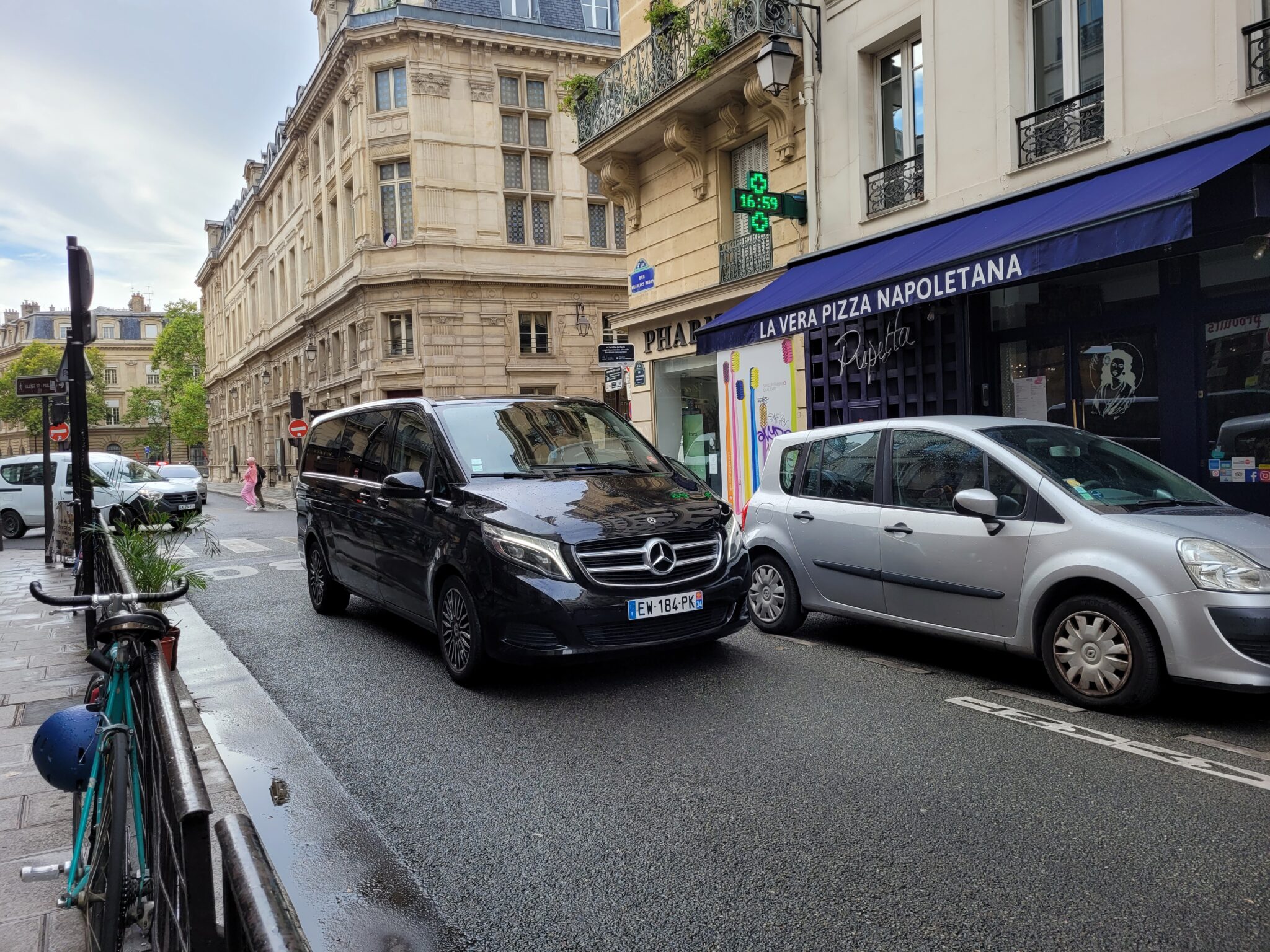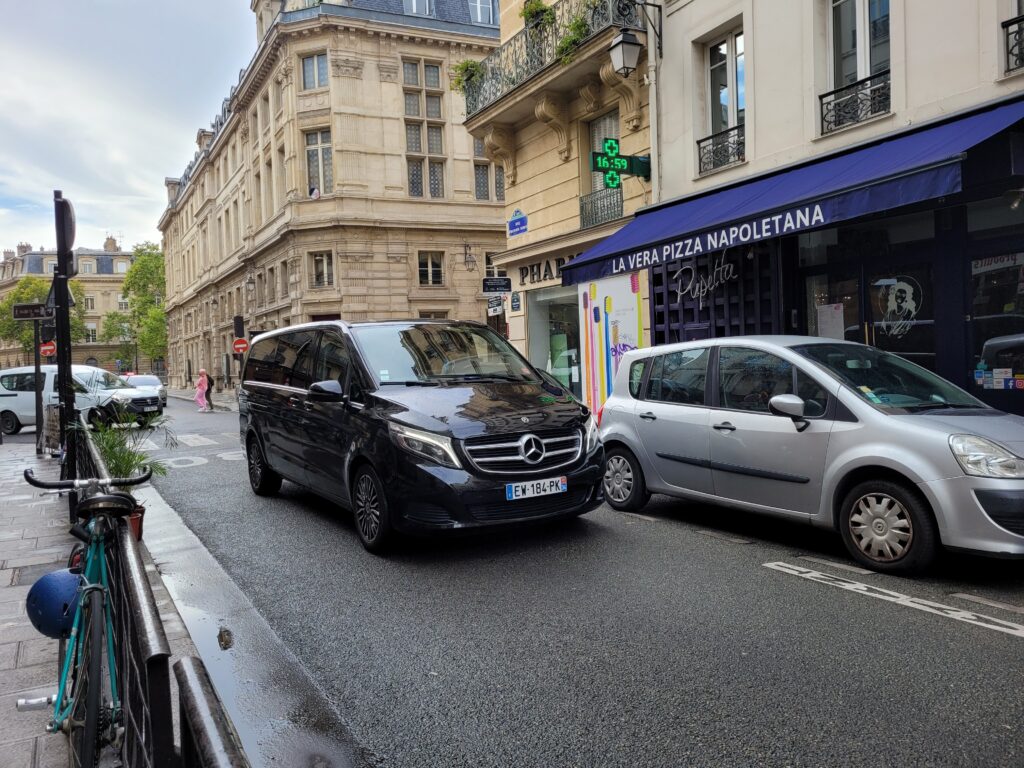 You will ride in a Mercedes Class V Van — that means you can expect all of the amenities and modern comforts you want. This vehicle also gives you a ton of space, capable of seating six passengers along with a large amount of luggage. I also have car seats available so that the entire family can buckle up safely.
Things to Do with the Whole Family in Paris
With a top rated driver taking you through this marvelous city, you now have so many options. There's no limit to the things your family can do and see!
I've put together a few family favorites that you can only experience in Paris. These are activities that can be engaging for both parents and children, and they easily accommodate groups.
This castle on an island played home to many of the most exciting chapters in French history. It started as a massive palace built in the Gothic style. Here, the King would entertain and make decisions of supreme importance.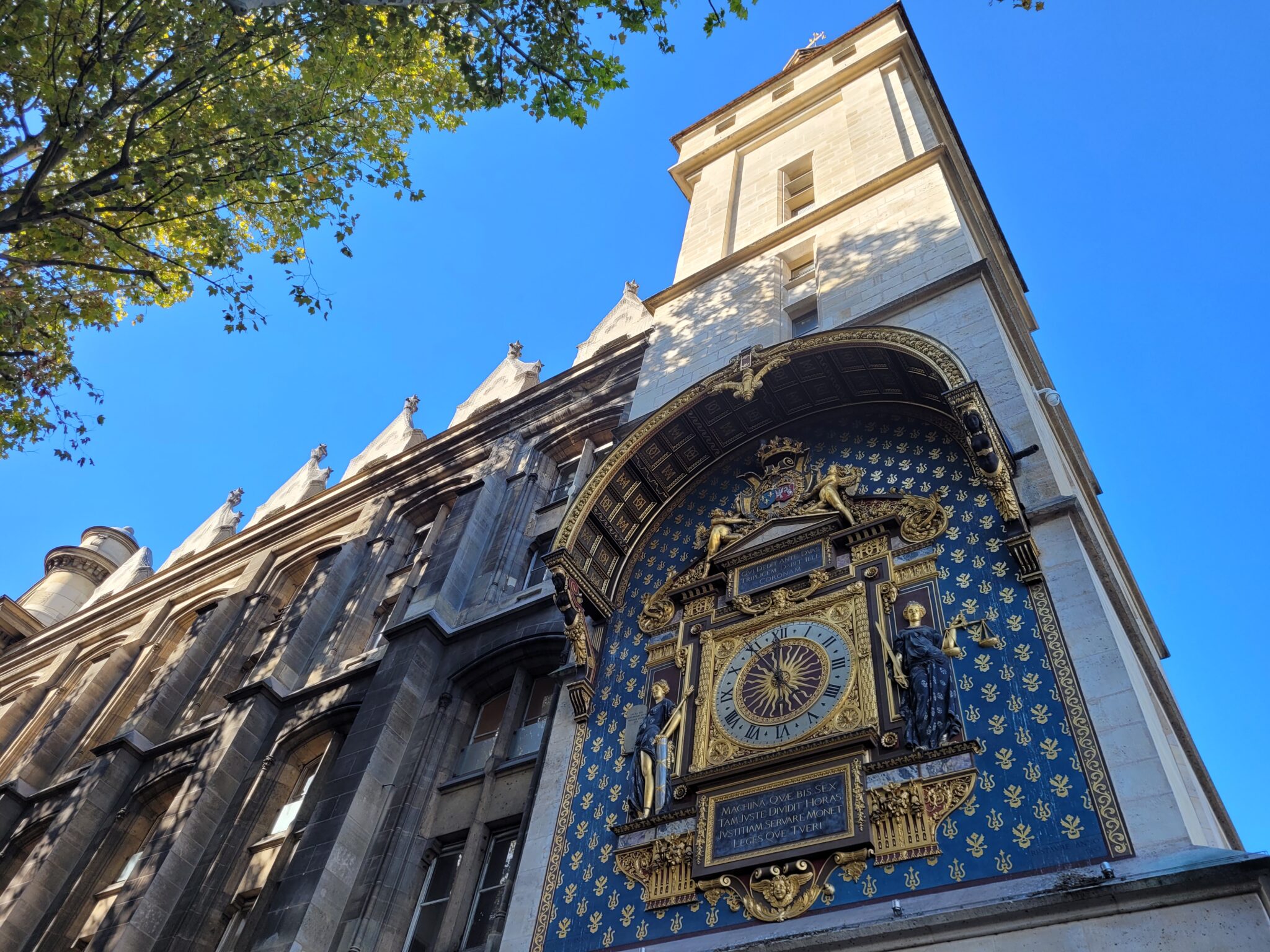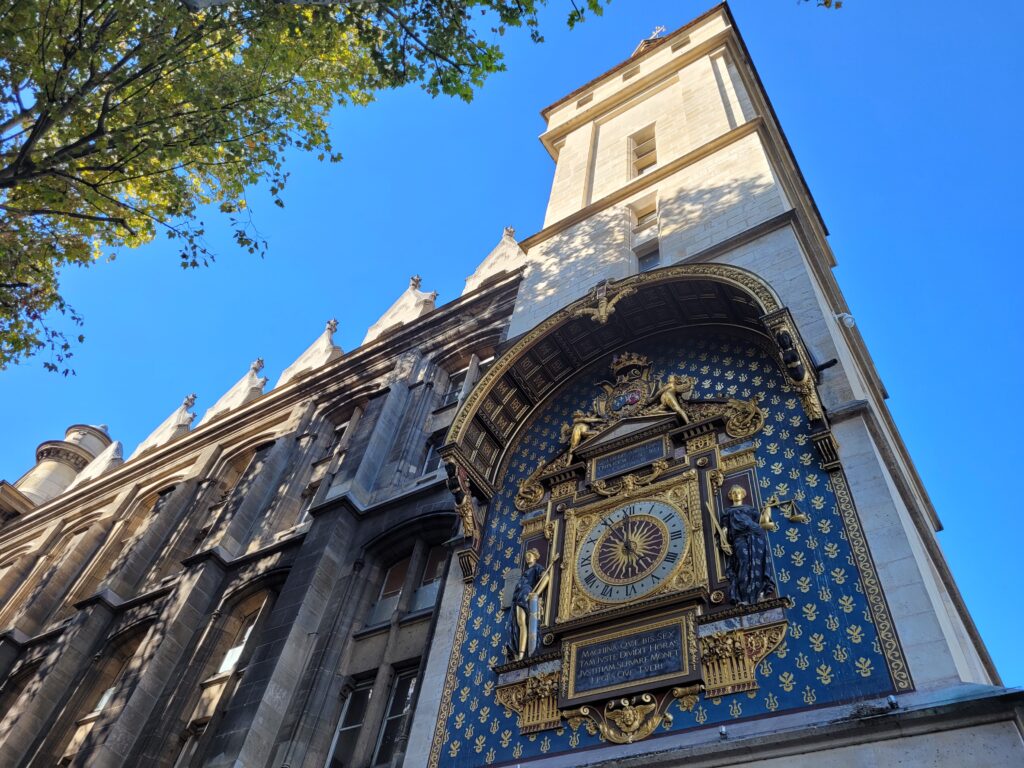 During the 14th century, the French Kings moved on to stay in other palaces in the area (like the Louvre). The palace was then converted to an enormous courthouse complete with a prison. It was still used that way during the French Revolution. In fact, this is where the revolutionaries jailed and tried Marie Antoinette.
The palace makes for a delightful visit. The architecture is magnificent to behold, and its history lights up the imaginations for people of all ages.
To make the Conciergerie even more appealing, it stands right next to the Sainte-Chapelle — one of the most beautiful Gothic cathedrals ever constructed. Together, they make a wonderful experience to learn about French culture. And children will love seeing a real life castle and medieval cathedral. It's like a storybook come to life!
The Museum of Magic (aka the Musée de la Magie) is a special place, and it's the kind of thing you won't get anywhere but Paris.
This wonderful little museum located in the oldest part of the city takes you through the long history of magic shows.
The experience leads you down into cellars built during the 16th century. There, you'll find a large collection of oddities, including magic mirrors, fun illusions, and plenty of relics from magic shows of the past.
Right next door, you can visit a museum filled with automata — objects that move on their own. The two complement one another, showing you the fascinating world of illusions.
When it comes to sight-seeing in Paris, no trip is complete without a visit to the Eiffel Tower. Since it was completed in 1887, this monument has become the most recognizable feature of the city.
If your kids know one thing about Paris, it's that the Eiffel Tower is there. And that's why many children have so much fun seeing it in real life. Plus, it sits in the charming Champ de Mars, an enormous public park that gives you plenty of opportunities for a picnic or a walk with the family.
Seeing the Eiffel Tower from a distance is one thing, but you can also take a tour of it. Tickets are available online or at the monument, and this lets you ascend to the top levels. Note that getting elevator access costs more than taking the stairs — but it can definitely be worth it!
One other perk: children under four years of age get in for free.
If you do opt for the walking tour up the steps, bear in mind that while it is safe, you can see through the structure from great heights. This can scare some children.
The Eiffel Tower really is a can't miss if you are traveling to Paris with your family. It gives you an inexpensive way to enjoy an iconic French landmark, and it ends with a stunning view of the city.
The Gourmet Chocolate Museum (aka the Musée Gourmand du Chocolat, or Choco-Story) gives your family a look at a culinary art form that was perfected in the City of Lights. Your family can go on an hour-long guided tour and see a demonstration by a real life chocolatier, or they can attend a workshop to make world class chocolates themselves!
The fascinating story of chocolate is told in all its rich detail here, with a presentation that keeps kids entertained. They start with ancient history, showing you how Mayans processed cocoa beans long ago. Then, they take you right up to the present, revealing the cutting-edge tricks of chocolatiers working today.
You'll get to see examples of chocolate processing machines through history, witness a replica Eiffel Tower made entirely out of chocolate, and taste test many treats along the way.
The museum is extremely accommodating for both English speakers and kids, making it a perfect place to take your family. It's also very reasonably priced, which is always a relief when going anywhere with a large group!
The Museum of Chocolate reminds children that learning about other cultures isn't just about gathering facts. It's just as much about experiencing that culture directly. That's a real treat in France, where we are known for our delicious chocolate!
This one is added as a bonus as it might be too scary for little children, but if you have older kids, particularly teenagers, this could be the coolest part of your trip!
The Catacombs running underneath the streets of Paris contain bones from millions of Parisians. Tours of the sprawling tunnels gives you insight into the history of the city, while also giving you quite a spooky and unforgettable experience.
Paris Art workshops & Museums for kids
If you want to make sure your child enjoys some of the many incredible art experiences that they can't have anywhere else, we have even more options for you.
The children's programming at the Centre Pompidou — one of the world's premier Modern art museums — is second to none.
They have an ever revolving series of workshops specially designed for children of all different age ranges. These use the incredible art on hand to help kids learn about things like color, artistry, and what a painting is saying to them.
Because the facilities are so wonderful, these workshops have great resources and the best professionals in children's education to help them design these experiences.
Many art museums try to make at least some of their collections relevant to children. But they never devote themselves entirely to children — except at the Musée en Herbe, where kids are the entire focus.
It's a museum dedicated to engaging kids with art. It's a very special project, and one that is unique to Paris.
Since it opened in the 70s, it's built a reputation for the interesting way it expands children's horizons through creative works. Apart from their permanent collection, they also have workshops and other exhibits.
The Musée en Herbe is probably best for kids aged 5 to 7. It's in this range that they are able to really engage with what they see here.
Treasure hunts in the Louvre are a fantastic way to get your child invested and involved in their trip to the world's greatest art museum. Where else can they explore the artifacts of ancient Egypt, take in this extraordinary architecture, and see the greatest masterpieces in all the world?
The treasure hunt aspect makes the whole thing feel a bit like a game, one that gets kids thinking deeply about what they are looking at and what it means.
Parents of children aged 8 to 12 will find this a particularly good fit. It's during this time that kids can really read the clues by themselves and apply them to this fascinating museum.
4 – Paris for Teenagers (13-19)
When it comes to bringing teens on any family vacation, things can get a little difficult. Luckily, if you are planning to take your teen to Paris, there are some great options.
Now, some people say that the Louvre and the Orsay are great museums for teens, but experience seems to suggest this isn't really the case. There is one important exception: if they are already highly interested in art. If they are, a trip to these museums will be a truly life changing event, nourishing their love of art. But if they aren't, these museums will not be attractive destinations for your teen unless you hire a great tour guide who can engage with them and transmit quickly the passion for Art History.
There are other destinations, however, that tend to absorb the imaginations of teens in particular.
One of these is the Musée des Arts et Métiers, or the Museum of Arts and Crafts. This museum, housed inside a fairy-tale-like castle, tells the story of famous pioneers in the worlds of technology and science.
Many of the items on exhibit are fascinating — like the original Foucault pendulum and early airplanes. It's full of weird and interesting items that teens often enjoy.
Another option is the Musée de l'Armée, or Army Museum. It has a tremendous collection of items from the history of warfare housed inside a truly magnificent building. You can see full plate armor for knights and their horses, canons from the First World War, and models of battlefields once used to plan out strategy.
As you can imagine, many teens really love this museum. You don't even need a tour guide to get them invested in it!
Give your children a memorable trip to Paris
A trip to Paris will broaden your child's mind and make them more excited to learn about the world. That makes it truly a gift that keeps on giving.
If you do decide to visit, you'll want a safe and reliable driver. With my car tour services, you can spend your time experiencing Paris — not figuring out how to get around!
Contact Serge today, and let's plan your family's perfect Paris vacation! The memories await you and your loved ones.