Professional Driver in Paris
My name is Sam.
I am a chauffeur in Paris with over 20 years of experience.
It is a great pleasure to welcome you in my city and to offer you a safe ride and a courteous Paris chauffeur service.
Here is my driver service in Paris.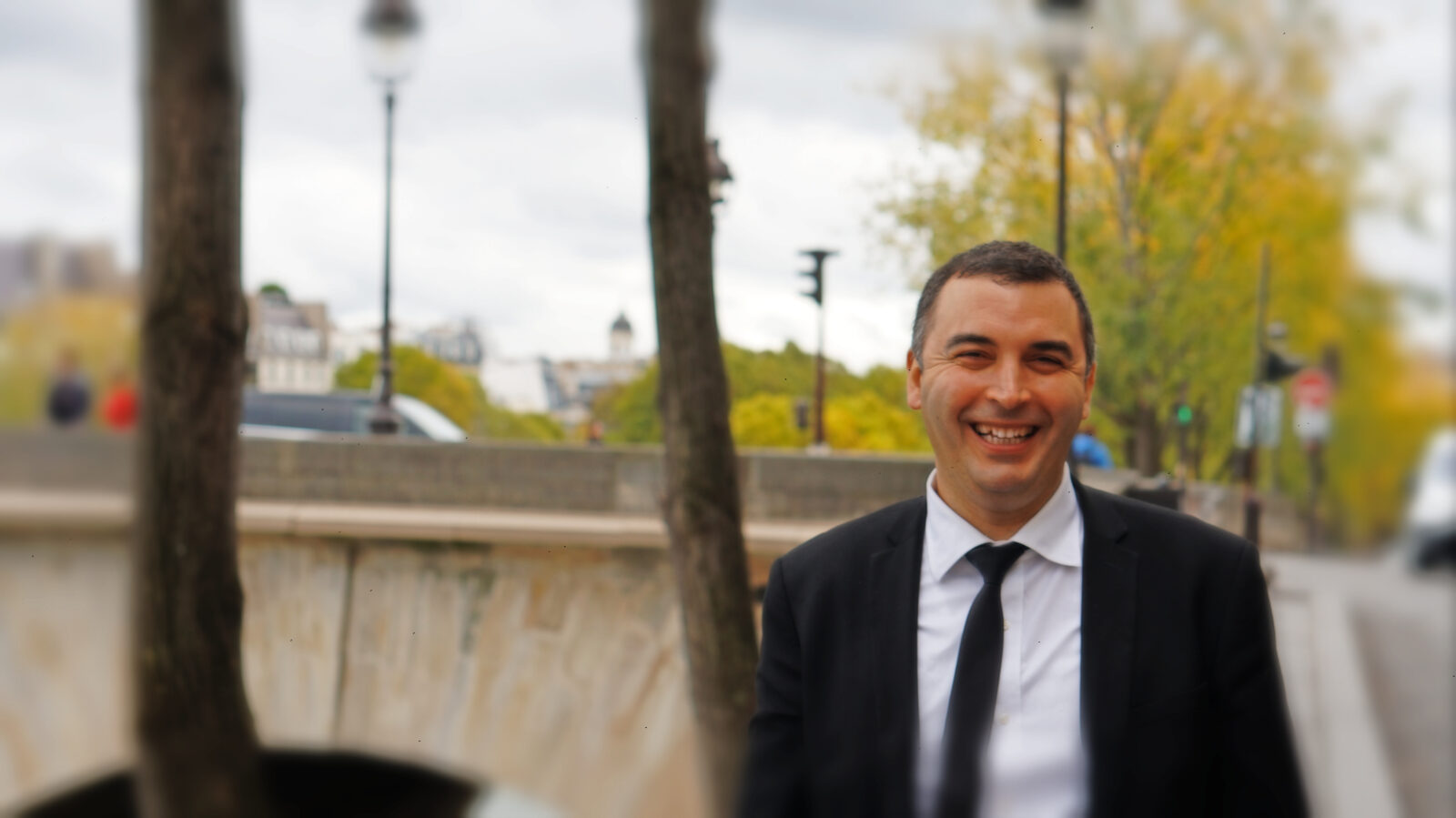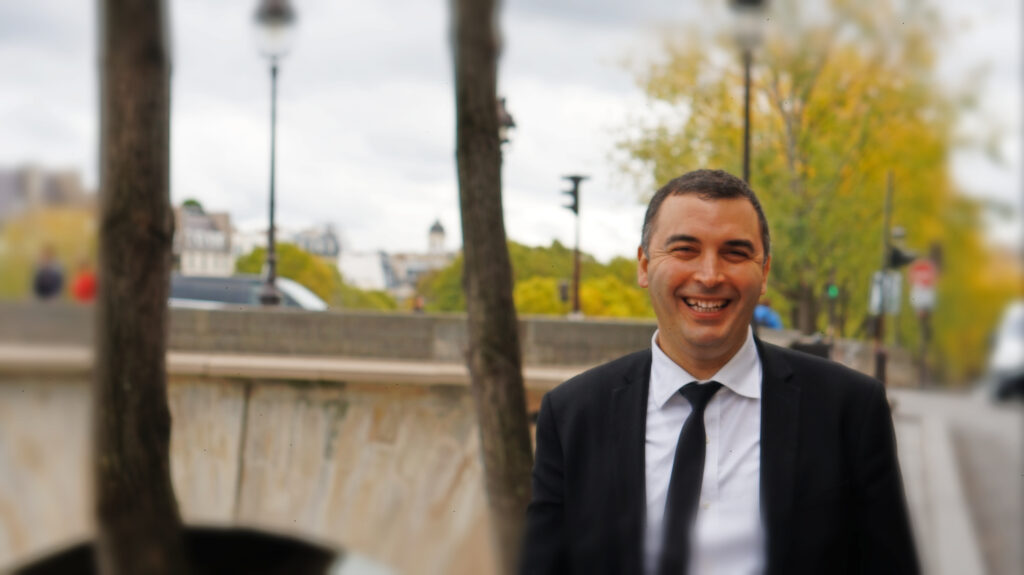 Gate pick-up at Orly & CDG airport
I offer a private transfer from Paris airport to hotel.
You can expect a welcome sign at your arrival gate.
Your luggage will be taken care of.
Take a load off, relax and recuperate while I transport you safely to your hotel in one of our premium cars.
If you are leaving Paris, we will extend the same quality service until your departure gate.
It is possible to include a quick tour of Paris streets and monuments on the way to your Hotel.
Even with a few hours of layover in Paris, you can enjoy a quick program of the sights and attractions.
I will personally accompany and guide you.
I will be at your entire disposal for the whole ride.
More details about the Airport Private Transfer
See the highlights
We will experience Paris' memorable sites and monuments from the comfort of a roomy and fully-equipped car.
Take as much time as you want, to stop, to hop off, to take a picture or two.
Along the way, we can visit a traditional French bakery, a grocery shop, a Parisian café and indulge yourself !
From the Latin Quarter in the Left Bank, to Montmartre Hill in the Right Bank, and everything that Paris has to offer in between, you will experience safely the real Paris without any hassle or inconvenience.
More details about the car tour Paris
Day Trip from Paris
When you are ready, we can take a trip out of Paris for a day, safely and comfortably.
There are so many cute villages, home to famous painters and artists, with castles, green landscapes and charming hotels...
There is much to fall in love with.
Just a skip and a hop away from Paris with me : Visit the Champagne region, the famous vineyards of Burgundy, the Castles of Loire Valley. Let's follow a world-class artist such as Da Vinci in France or Monet in his house to discover the stunning flower garden of Giverny.
Families with children are welcome. Car seats for infants of all ages will be provided. I help you review and draft an itinerary.
Here are some of my destinations in the link below to help you choose.
See my day trips destinations in France
Booking my service
Feel free to contact me using the contact page. You can ask me questions about your plans, about Paris, the rules or my chauffeur service: I will answer within 4 hours, if possible.
Mark and Amy Syn from Syngapore wrote about us:
"Sam and Serge took great care of us during our recent visit to Paris. In addition to their excellent driving, they were friendly, efficient and made us feel very welcome. The car we were in was clean, comfortable and even included special touches like water, snacks and sweets for us to enjoy during the car journey. 
Serge also gave us wonderful restaurant recommendations. We will definitely be using their service again when we next visit Paris."
Mark and Amy Syn - 6 Dec 2021
" A unique Driver! Easy to book, easy to talk to. Thank you Sam" 
I am friendly and polite. I speak English & French, and I love being helpful and useful.
I am an Independent Driver.
I prefer the one on one contact. I will be at your entire disposal during the service and by WhatsApp message if you need anything else while in Paris.
While we are cruising in the city, I will explain to you all you need to know about Paris, the story behind each famous monument, the life of Parisians, and remind me to take you to see some hidden places, to take pictures and to taste my personal favorite croissants in the Latin Quarter.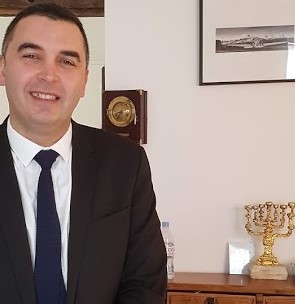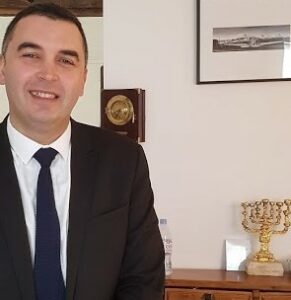 " Sam is very careful. He drives slowly. His car is roomy and clean."
Safety on the road is my priority.
I believe in being a good Chauffeur and being careful and responsible.
All my cars are Mercedes. I use only high quality vehicles, periodically and lawfully maintained to ensure our safety.
I am not on a hurry. I take my time to drive. I avoid traffic jams and protest areas smoothly and safely. With me, you can take your time to sit and relax after a long flight, to enjoy a refreshment and look at the view of the city monuments and the Parisians walking in the streets.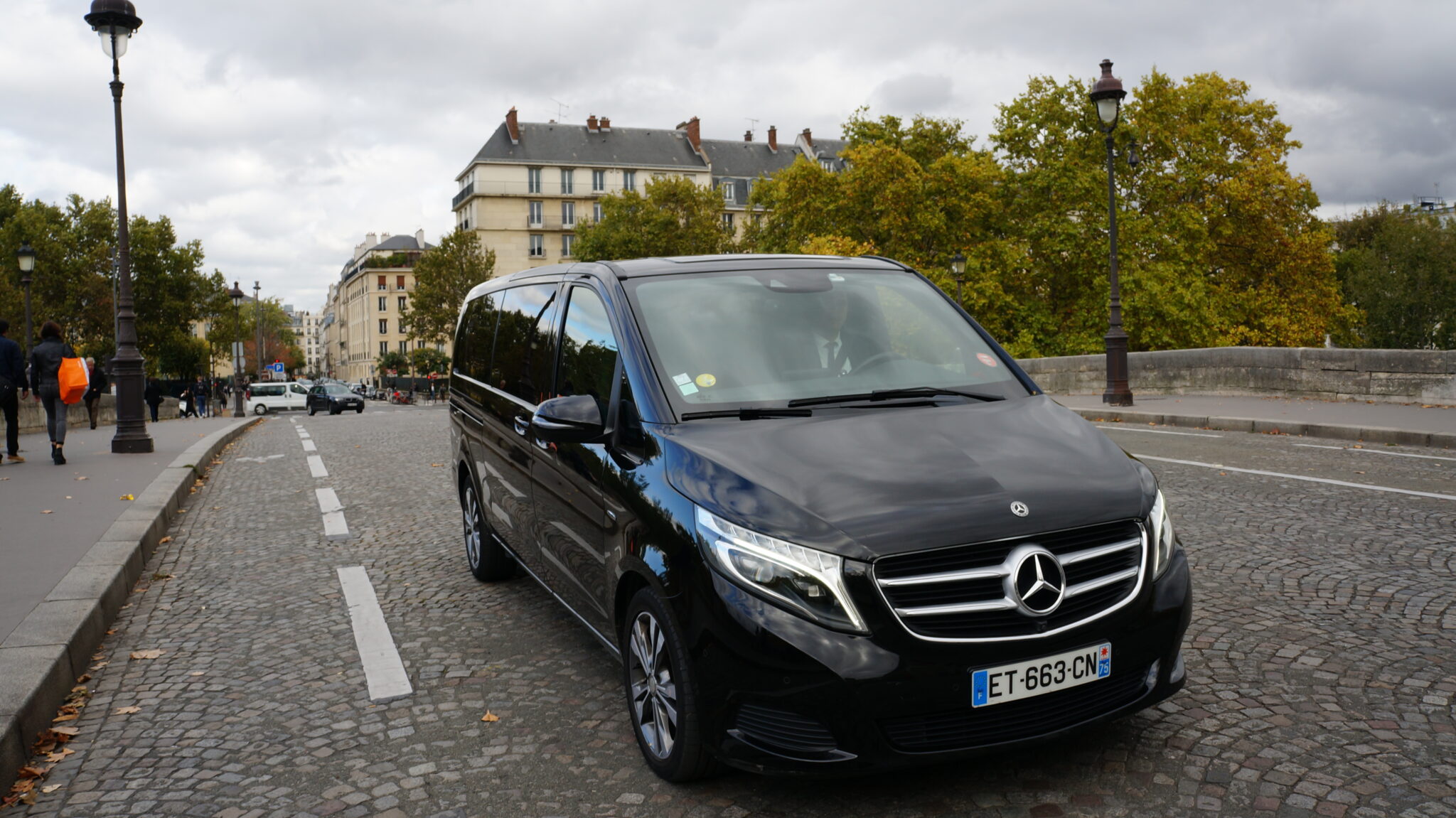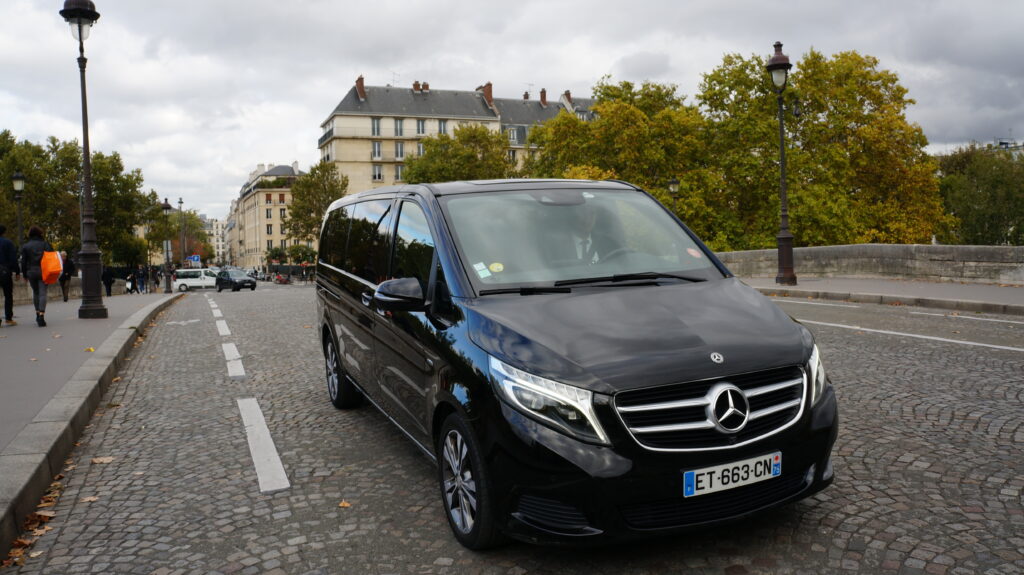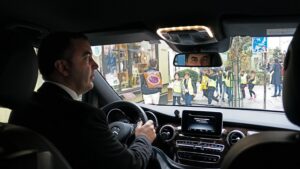 "Paris is a delightful city with the help of Sam"
I have been trained by the Tourism Office. I am state certified and I hold a VTC license.
With more than 20 years of experience working with 5-Stars Hotels, with Corporate transportation in la Défense and with international and Local agencies, I decided in 2017 to offer my service directly to my guests.
Thanks to my training and my expertise, I stand ready to answer all your needs and I will do everything possible to make sure that your trip will be pleasant, safe and comfortable.
What about visiting Paris with children?
There are many kid friendly activities that we can offer you and your little ones.
I can offer you a ride from Paris airport to Disneyland Paris.
you can spend 2 hours at the splendid Botanic Gardens + Natural History Museum made for kids.
Take the children to the Luxembourg gardens : Plenty of space and green landscapes, a pony ride, games for kids 2 - 10, swings, sandbox, a museum, a theater made for kids, Medici fountains...
Entertain the children by having their portraits done at the Artist's Square in Montmarte.
Take a chance at the flea markets of St Ouen. Parisian kids love it. You can find nice and preserved wooden toys.
Book an Italian/french cooking class for the whole family in Le Marais - Eataly.
Book a bike tour along the Seine with a safe bike company.
Like all local families, on weekend, we go amble in the medieval area of Ile Saint Louis, Ile de la Cité, Le Marais & the Jewish Paris, which are preserved parts of the Old Paris. Kids will love the cute narrow streets, the castles, the mansions, the many parks, the little French cafes, the crepes and ice creams; and an infinity of beautiful boutiques for the Bobo Parisian kids. You can buy many authentic gifts and souvenirs for the children.
Prepare your visit to the Louvre with kids and book a treasure hunt in the Louvre with a kid-friendly guide so they can keep a nice souvenir of their first visit of the Louvre : the biggest museum. Take them to musée d'Orsay if they like Art and colorful paintings.
Take memorable pictures for the family and print them.
You can hire me as your personal driver Paris and enjoy more time with your children. See the beauty of Paris from the comfort of our car ride.
As a parent myself, I can understand the challenges of travelling with children and it would be my pleasure to offer you my service, send you some tips and advice on how to keep both you and your children entertained and safe (Babysitter, pediatrician speaking English)
Email me with any questions: [email protected]
What our guests say about us
France allows American travelers to come to Paris.
Find on the link, the countries with the passports that are now allowed to come to France.
USA is allowed to come to France.
French bars, museums, grocery stores are Mask Free ! You can choose to wear or not to wear a mask as France has completed the vaccination of its population.
Paris has gone through some infrastructure upgrade since the pandemic hit early last year. With most public spaces being closed off, much upgrade has been done, with new safety and health guidelines.
Museums and exhibition spaces now limit the access of visitors, so you can expect more ease and less crowds. You can profit from a skip-the-line tickets with one of the top tour guides and enjoy a slow paced guided tour inside an almost empty museum
Nature has returned to the city of Paris!
The city has undergone some works with a greener look and more bike friendly infrastructures.
Many cafes and restaurants also upgraded their look and spruced up their spaces. You can look forward to more open-air terraces and brighter areas.
Paris is very safe
The city of Paris has invested heavily in revising its Security, Health, Renovations to ensure travelers ruling and tourists safety.
For your Paris airport private transfer, we are committed to ensuring the highest level of cleanliness and hygiene.
Thank you.
I hope you found what you are looking for.
I will be happy to help you and to meet you in Paris.
I promise that the trip with me will be safe and very comfortable.
My mission is to help visitors feel welcome in a big city like Paris.
I provide an excellent service, simply because my job is my passion.
I spend many hours everyday driving in beautiful places like Paris historical center, the Rivoli, next to The Louvre, on the Hill of Montmartre, to the Gardens of Versailles...
In my work, I have the pleasure of meeting new travelers coming to visit us from all corners of the globe.
I took basic History lessons, in English, to practice the language and enrich my knowledge of Paris. I also learned about France geography, its regions, its agriculture, its landscapes...
I must say, being surrounded by tour guides, during my clients trips, made me more curious about this amazing city.
I listen to my guests needs. I am attentive and patient.
You can ask me as many questions as you need by email.
Please feel free to bookmark me and to send me a message when you are ready.
Kind regards,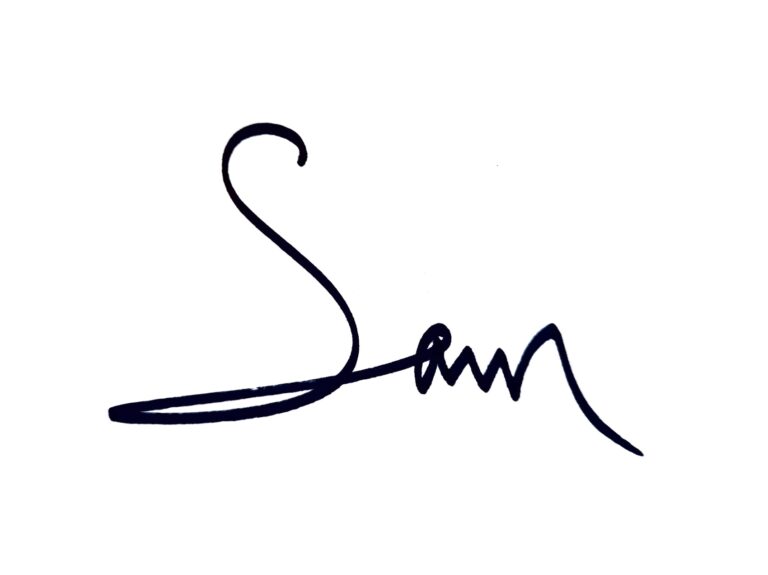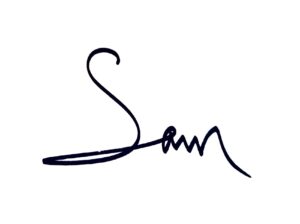 If you are ready to contact me
Please send me your questions by email or using the form on my contact page. We always answer.