Paris is the capital city of comfort. And that means the most deluxe hotels here are the grandest places to stay in the entire world.
Many of my clients throughout the years have stayed at the best of the best, reveling in the delights of dedicated service and fantastic facilities. These are the places that allow people to see that luxurious side of Paris they know from cinema and novels, the one they want so desperately to visit in real life.
Making a hotel truly great is difficult work, but Parisian hoteliers and their dedicated, highly trained staff manage with aplomb. They make that fantasy Paris come true for people every day.
That's why I recommend people always choose a five star hotel for their Paris vacation.
Unfortunately, it can be a hard choice, especially to make from afar. That's why I've put together this guide on why you should splurge on a five star hotel in Paris, and which one to pick for your stay.
I started my career working in some of the most well-known five star hotels in the city, and because I run a driver service in Paris, I am always interacting with these first rate establishments.
Why do first-time visitors book a room at the 5 Star hotels of Paris?
It's no secret that five star hotels of Paris are legendary but also above budgets. A single night in one of the smaller rooms can be over the minimum salary of a local Parisian. And yet, even after 2020, the historical 5 stars hotels still employ many French and foreigner professionals and experts and they are booked solid all the time with visitors coming from every corner of the globe. That leaves many locals to wonder why so many travelers choose our luxury hotels.
The truth is that, although they are extravagant in beauty and in budget, they are worth it.
A Five star hotel in Paris gives you gorgeous rooms, with every fixture of the highest quality. But honestly, I think that for most people, the value really comes with the experience.
Quality, attentive service at the front desk and in your room makes you feel taken care of, even if you are halfway around the world from home. Strong security features allow you to relax while you are off exploring Paris. Great amenities mean that the fine dining and fun experiences don't have to end when you get back to the hotel.
These are more or less true anywhere you travel, but many people particularly prefer Parisian five star hotels. Why? Because this is a country that prides itself on our art de vivre.
Art de vivre à la française
The art de vivre, or the art of living, is a French tradition that reaches its height in the luxury, five star hotels that call Paris home.
Within the art of living fall many talents worth refining — an appreciation for fine dining, the perfect wine, peerless fashion, effortless leisure time, and passionate conversation. None of these are unique to France, but the insistence on raising each of these up to worthy and noble goals is.
It is here that master chefs and couture designers are as beloved as movie stars. And it is here that we strive for moments where the senses come alive every single day.
The art of living is not only about the finer things in life. It is an attitude toward the time you have on Earth, one that wants to cultivate beauty and pleasure.
When you hire a driver in Paris, you are looking for someone who can take you directly where you want to go, even before you know where that is — and in this city, that means understanding the power of the art de vivre.
The Top 5 Star Paris Hotels
So how do the best hotels in Paris cultivate the art de vivre? Let's take a look.
Ritz Paris
The Ritz Paris is more than a great hotel offering wonderful rooms. This is an institution, considered one of the leading examples of luxury in the entire world. The hotel originally opened in 1898, offering breakthrough services like electricity, a personal bathroom, and a telephone. It quickly gained notoriety as the place to stay in Paris.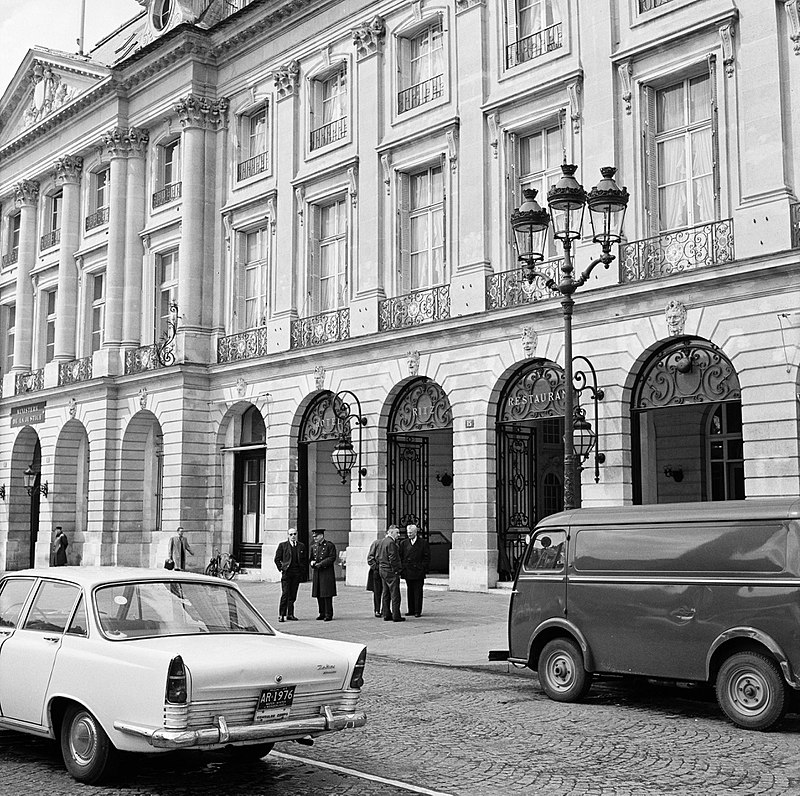 Its prestigious placement overlooking the Place Vendôme places it at the center of the city in the 1st Arrondissement. That means all of Paris is waiting for you right outside your door. And inside, you can experience the heights of hospitality. That all begins with where you'll be staying. The suites and rooms are furnished to perfection — the kind of places that make it hard to leave and explore the city.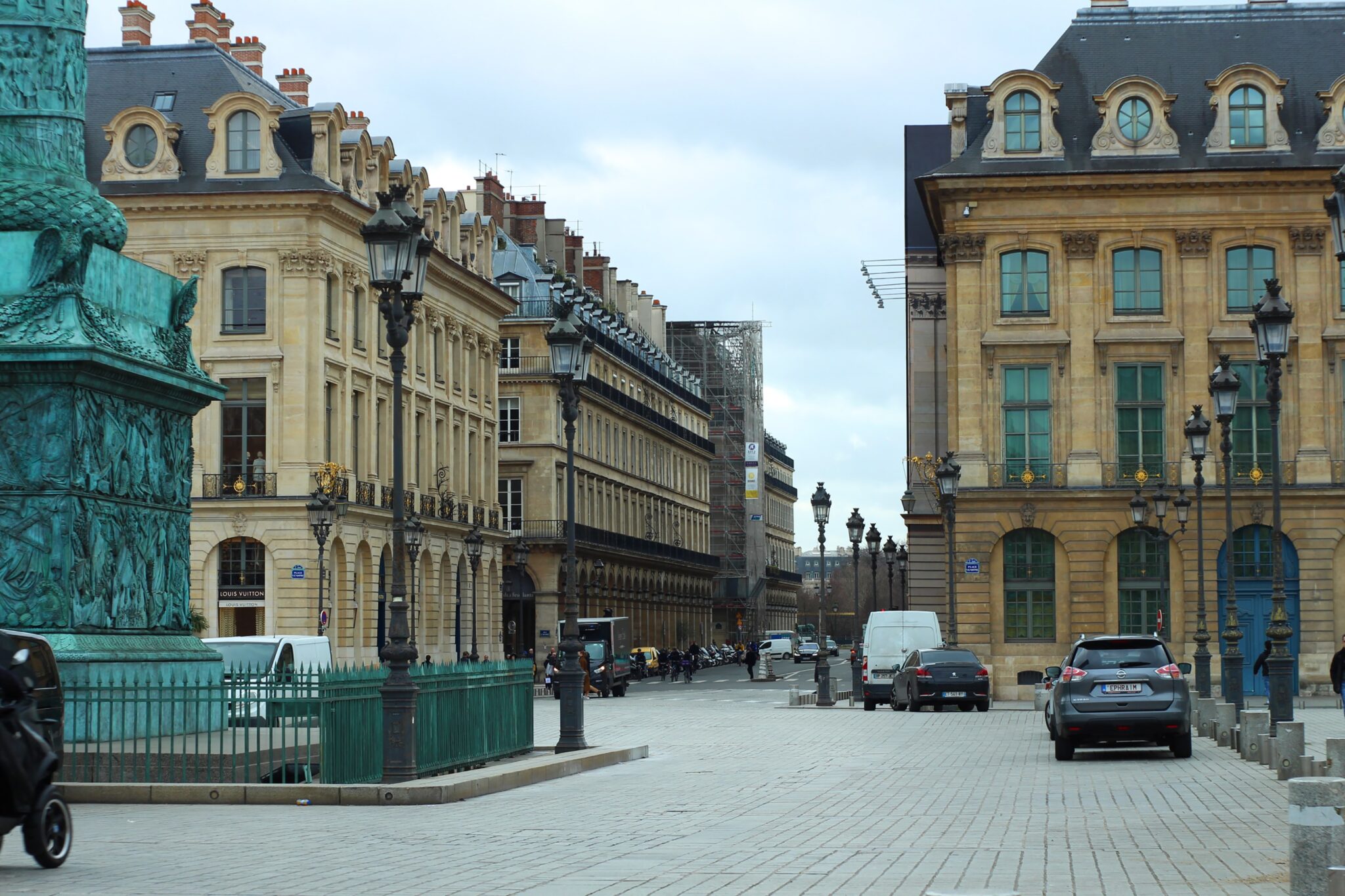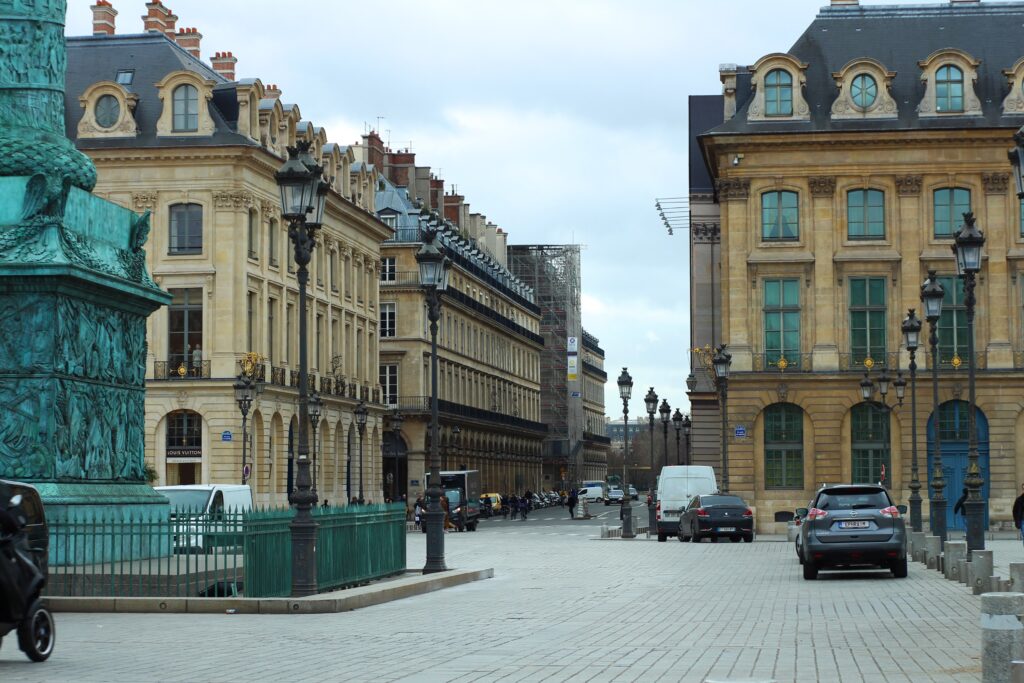 If you get hungry, there are plenty of bars and restaurants. The Bar Vendôme is a glamorous spot, just as the Salon Proust gives a taste of the comfort that the French are renowned for cultivating. There are also places to find confections of all kinds.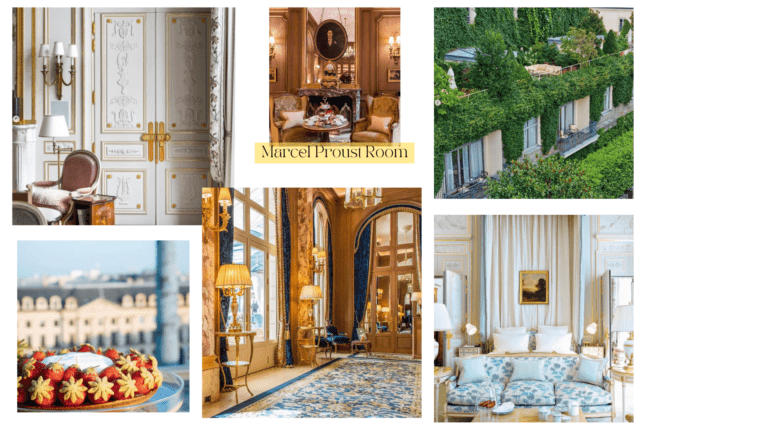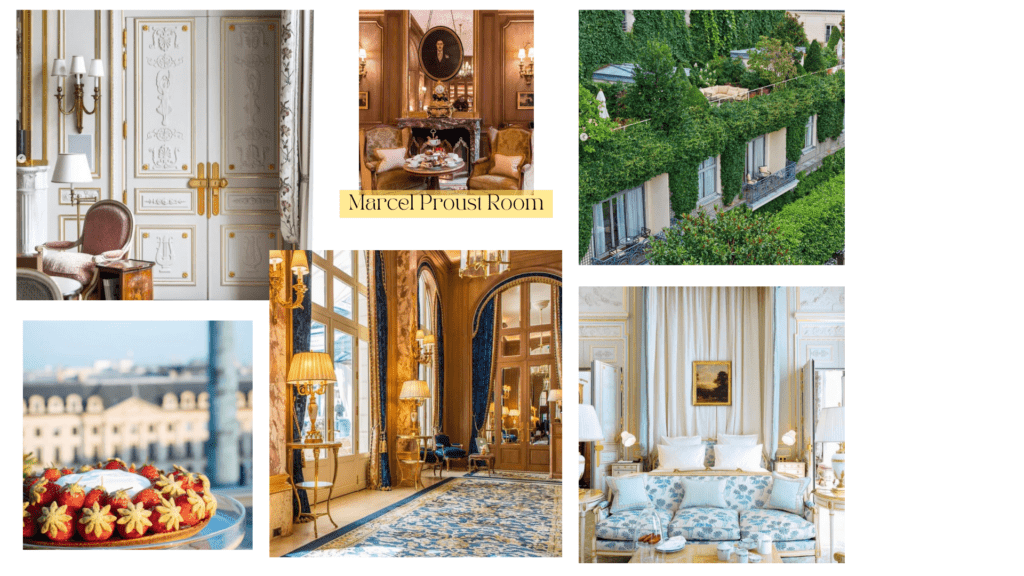 The Ritz Club and Spa takes the entire experience to a new level. They bring in more modern amenities like a gym and sumptuous spa treatments, but they tie it all together with the classic addition of a jaw-dropping indoor pool.
Le Bristol Paris
This hotel first opened in 1925, and today it offers cutting edge perks and amenities while still delivering old-world elegance to visitors. Across 190 rooms and enormous courtyard, the Bristol is a famed respite from the hustle of the Paris streets — the perfect place to rest and relax before going back out into the excitement and romance awaiting you in the City of Lights.
The room and suite design work with the fantastic natural light that the windows let in. Whites and the palest pastels keep the feeling effervescent, keeping visual room open for the furnishings to command a presence.
The restaurants and bars at the Bristol are truly extraordinary. Epicure is led by chef Eric Frechon, a recipient of four Michelin stars over his career, who has crafted unrivaled dishes for the eatery. Frechon's attention to detail goes so deep that he's even installed a flour mill on the premises to ensure the freshest possible bread. Across its many dining options, there is no end to the gastronomic delights here.
The Bristol's spa includes a Russian Banïya, a couple's sweet, and an interior garden. The experience is made complete with an indoor swimming pool and sun deck on the rooftop.
Four Seasons Hotel George V, Paris
This Parisian outpost of the Four Seasons franchise lives up to its name. The location and impeccable architecture — their indoor pool and spa is a marvel — all recommend it as a top Paris hotel. But the food here sends it over the top as one of the best.
The stylish rooms and suites give you plenty of options to scale your stay. But no matter the size, they manage to fit in plenty of fashionable interior design delivered in a classic French style.
The hotel's restaurant Le Cinq is a profound epicurean treat. It has earned a staggering three Michelin stars, making it a can't-miss dinner destination no matter where you are staying. But this isn't even the only Michelin starred restaurant in the building. If partaking in the best French cuisine is your thing, then you can't miss the Four Seasons Hotel George V.
Hôtel Plaza Athénée
The Dorchester Collection delivers big with this luxury hotel set on the avenue Montaigne — a storybook French boulevard that is home to the big names in French fashion. Opened in 1913, the hotel has witnessed the rise of one of the city's most beloved areas, and it played a major part of that story.
2014 saw a restoration led by architect Jean-Jacques Ory and supported by some of the biggest names in interior design. The rooms reflect this focus — and how could they not, given their proximity to Dior, Chanel, and so many other major names in haute couture?
Many of the restaurants at the Hôtel Plaza Athénée provide as much a meal for the eyes as the stomach. Their masterpiece of a restaurant La Cour Jardin is led by Jean Imbert. And the otherworldly beauty of the red canvas against the green ivy is a sight to behold.
Le Meurice
Many people come to Paris because of all the grand stories from its past. They read about the exciting lives of those who have called the city their home, marking it as the sanctuary of artists and poets. Le Meurice has played the backdrop to many of those stories, making it a fascinating place to stay yourself.
It is a short walk from the Louvre, which should come as no surprise. The artistic legacy of this building is famous. Since opening in 1815, it has pushed the elegance of its fixtures to their limits, often collaborating with artists to turn the entire experience into something akin to a gallery experience.
Rather than try to do what every other luxury hotel in Paris does, Le Meurice stands out from the crowd by focusing on what makes its legacy unique. The rooms are unique masterpieces and the community spaces are inspiring.
The Best Place for Luxury
Whether you are wanting to immerse yourself in Paris or see all of France with a Driver, departing from Paris, you can't go wrong with a five star hotel or a Relais & Chateaux. Only in this city can a visitor experience the full meaning of art de vivre à la française.
And if you do plan a trip to Paris, email me today. My driving service can ensure that you can discover all that this amazing city has to offer!