A vacation to Paris allows you to see one of the great cities of the world. But unless you go out and explore the countryside, you will only get to know a very small part of France.
The variety of beautifully preserved architecture and a more old fashioned way of life await you in so many French villages. Many of these are an easy day trip away from the capital. Well, as long as you have a car. Some of the best towns in the country are too small to get their own rail station.
With my driver service in Paris, you can easily step out of your lodgings into a Mercedes and go visit all of these amazing French villages. It's the best way to make the most of your vacation — ensuring that you see both sides of this spectacular country.
There are so many great villages to visit that it can be intimidating to try and figure out where to go first. So, I put together this guide to the very best out there. These are all reached easily by car from anywhere in Paris. That means you can spend more time enjoying the French countryside and taking in everything these villages have to offer.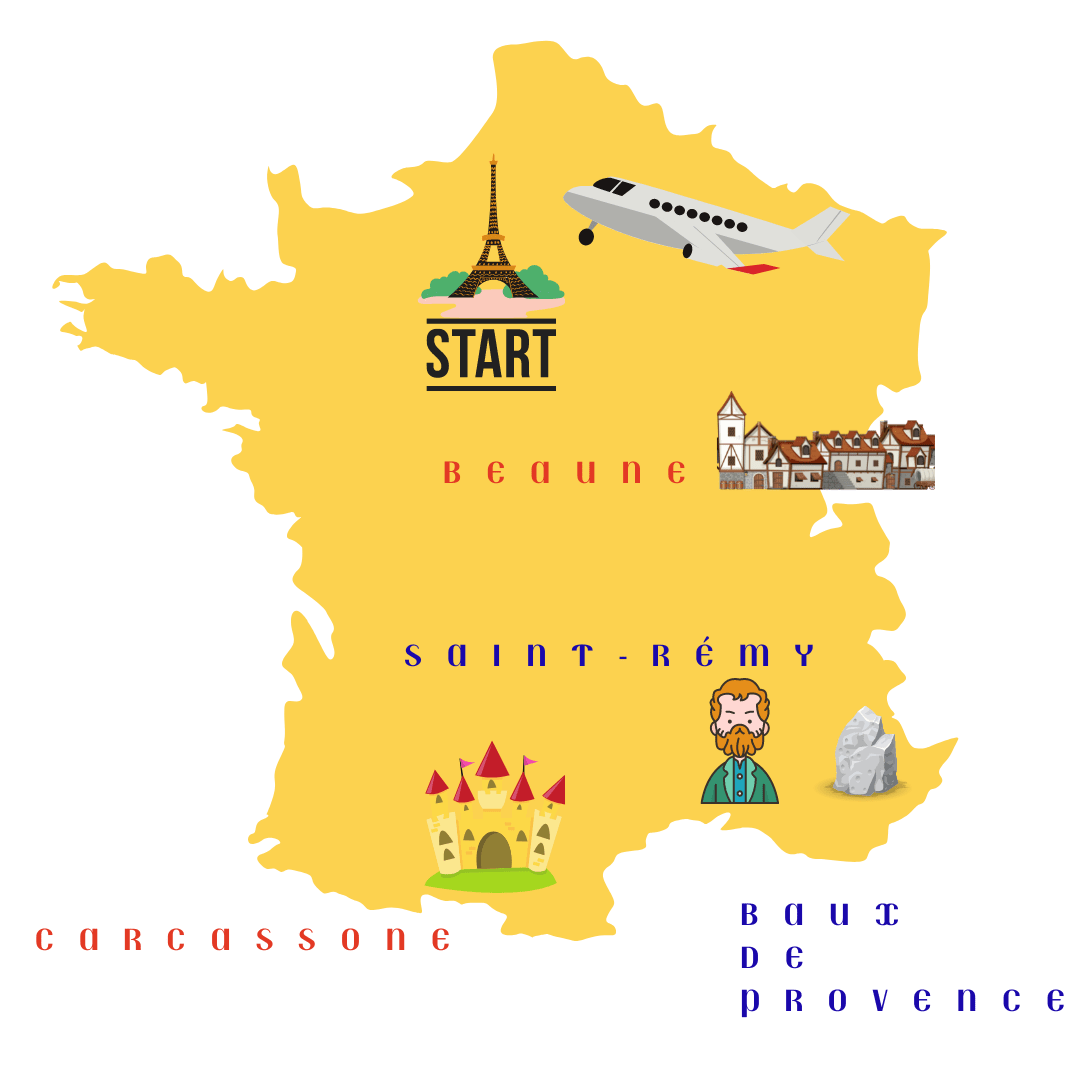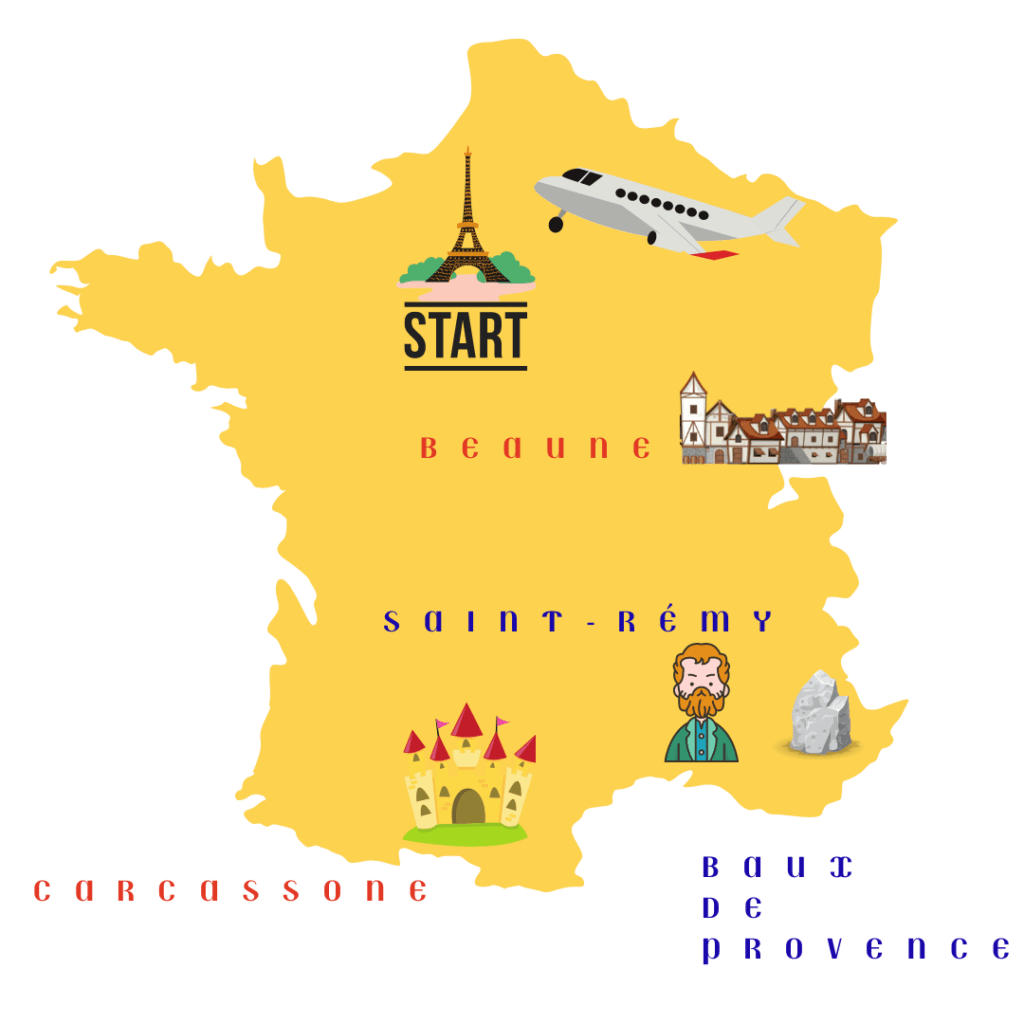 1 – Saint Rémy
This charming village is nestled among the small mountains of the Alpilles. Though few people live here year round, Saint Rémy boasts a variety of delicious restaurants, fountains, boutique shops, museums, chapels, delightful homes, and pleasant squares. The pace is slow here, encouraging you to enjoy everything the village has to offer at your own pace.
While much of the charm here comes from buildings built many centuries ago, the area goes back much older still. Nearby are the ruins of Glanum, a city established in the 6th century BCE. The Romans eventually took it over 500 years later, leaving behind impressive architectural feats of the ancient world. A visit to the ruins is a one-of-a-kind experience of European history.
There is, no doubt, a certain glamor about Saint Rémy. It gives you a side of French life that is both smaller and slower than the city while still being just as sophisticated as anything in Paris. Dining at one of the cafés or strolling through one of the art museums, you will see why so many Parisians love to escape to Saint Rémy, including many celebrities and movie stars.
Even if you think you haven't seen the little town, you probably have. Vincent van Gogh spent some of his most productive years here while a patient at a local asylum. It is here that he painted such fantastic pieces as The Starry Night — a world famous artwork that depicts Saint Rémy underneath a dazzling night sky.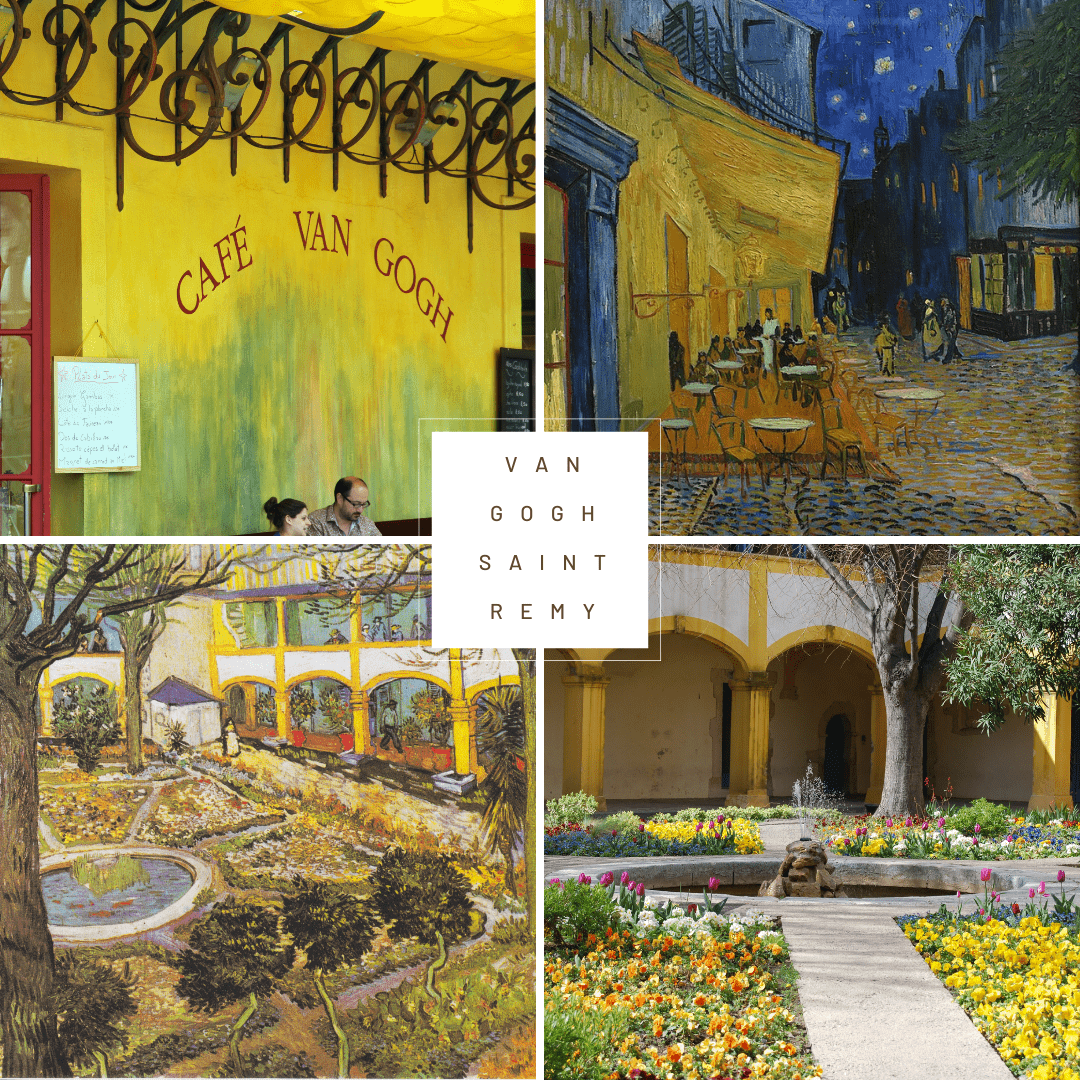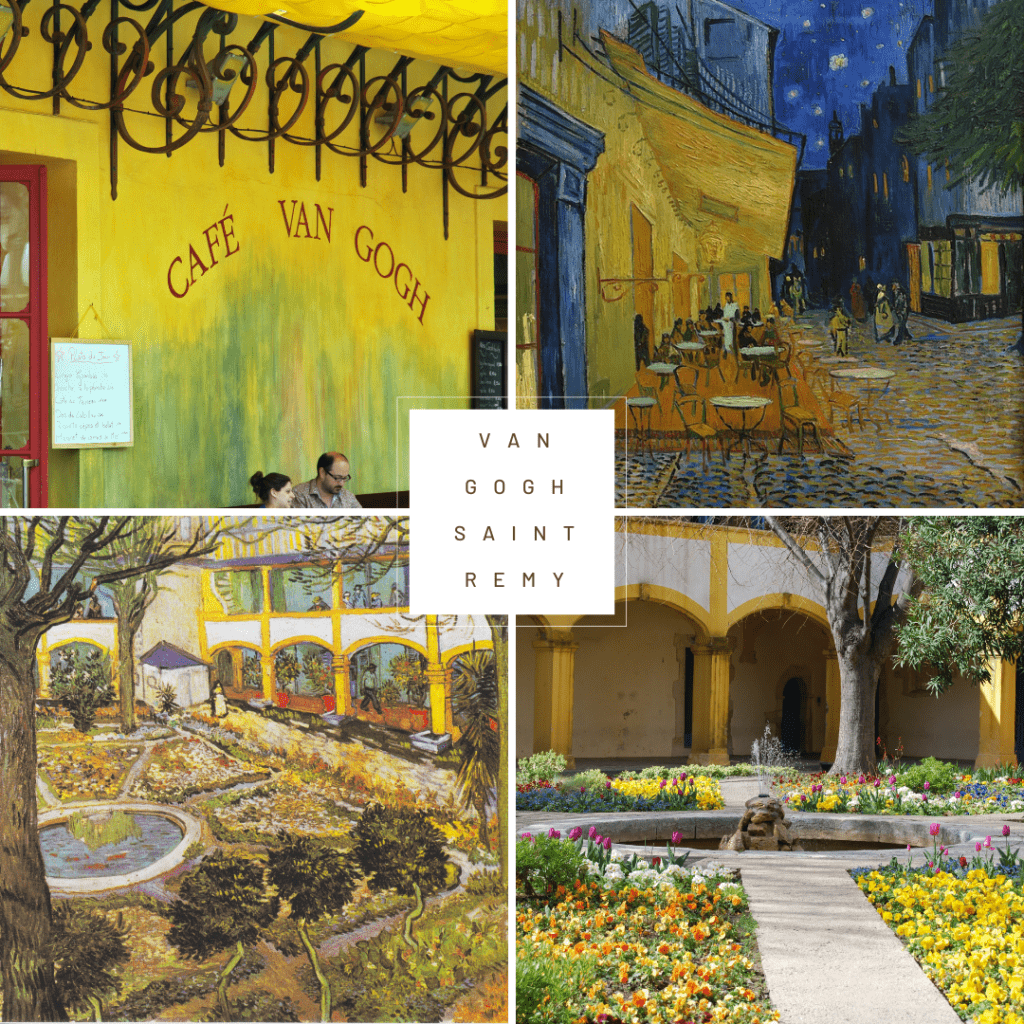 2 – Beaune
You cannot take a trip to Beaune without checking out the delectable wine on offer. However, once you've tasted the selection at the Capital of Burgundy wines, there are plenty of other fun and fascinating things to do. Inside this walled city is a treasure trove of experiences waiting to be explored, and it is all tied together with architecture that you will remember for a lifetime.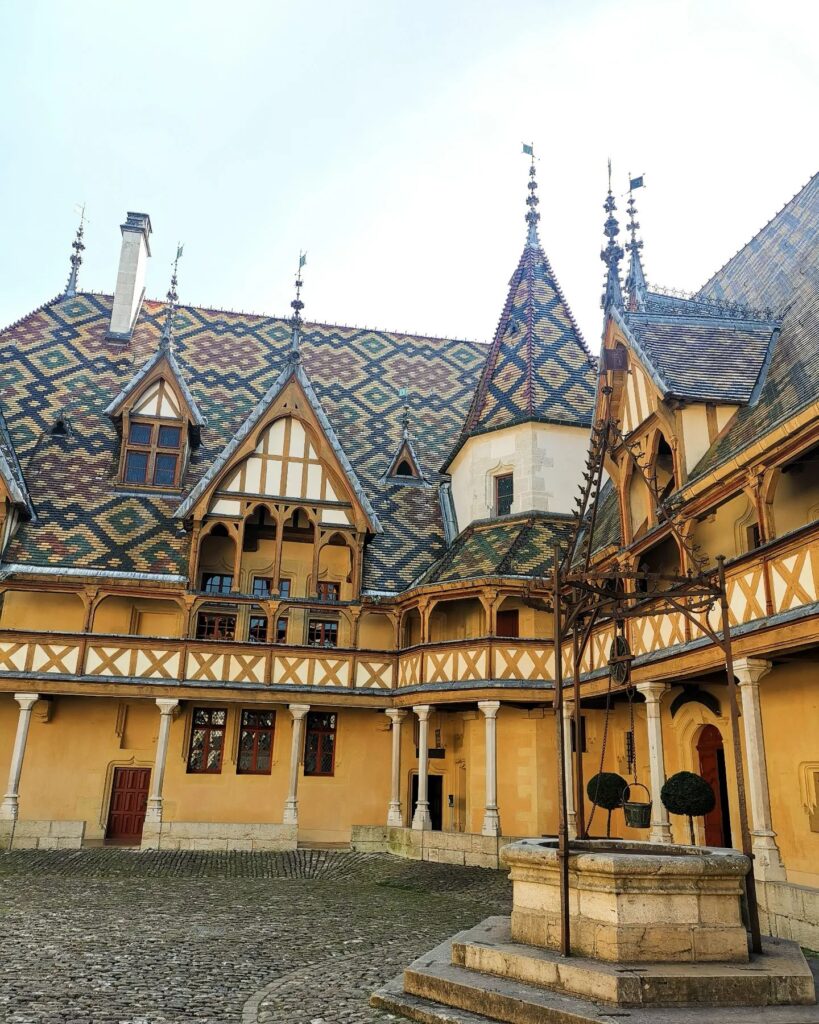 But first and foremost — the wine! This is the capital of Burgundy production in France, and its yearly wine auction is the main one in the country. That makes the wine an extremely important part of the local heritage and culture, and it's a part visitors always seem to get a kick out of!
Yet there are plenty of other wonders to see here. One of the most striking is the Hospices de Beaune, which acts as the centerpiece of the city. Founded in 1443 as an almshouse, its startling beauty has been meticulously preserved over the centuries. That makes it a perfect peek into life in France of the early Renaissance .
Must-see tours of the Hospices can lead in perfectly to a trip to the Ramparts. These walls began being built in the 12th century, and they are still a sight to behold. After all that sightseeing, however, you'll no doubt be famished. That's a good thing, because Beaune boasts one of the best regional cuisines in all of Europe.
3 – Troyes in Champagne
Hearing the name "Champagne" awakens our minds to a vision of a France filled with knights and kings, fair maidens and toiling peasants. Even today, a trip to Champagne can feel like you've traveled back in time. Endless fields of white grapes spread out as you roam the lovely country, and each little village seems to have its own special places to explore. And yet, this region is a short drive from the metropolis of Paris.
Of course, your visit must include one or two tours of champagne producers. Champagne Mercier, House of Mumm, and Pommery Champagne are great places to start. These are some of the most important producers in the region, and their specialty experiences for visitors are world renowned.
If you want to see more of French history, there are so many amazing sites in Champagne. The Palais du Tau, once a place for monarchs, remains a grand building filled with plenty of splendor. The Sens Cathedral is another architectural masterpiece. It began construction in 1140, making it one of the oldest surviving examples of the French Gothic style.
With this kind of history, it's no wonder that Champagne is where romantic stories of chivalrous knights were first committed to the page. Champagne is where Salomon de Troyes, also known as Rashi and the Chrétien de Troyes first penned his tales of King Arthur and the Knights of the Round Table, long before they were exported to England.
4-Les Baux-de-Provence
Known simply as Baux, this village rests entirely on top of a peak of the Alpilles mountains, with castle ruins standing above it all. This mesmerizing sight never fails to astonish visitors seeing it for the first time. It looks like an old French village that might appear in a fairy tale or a dream, and yet you can visit it. The unmatched romance of Baux is why 1.5 million visitors come through every year.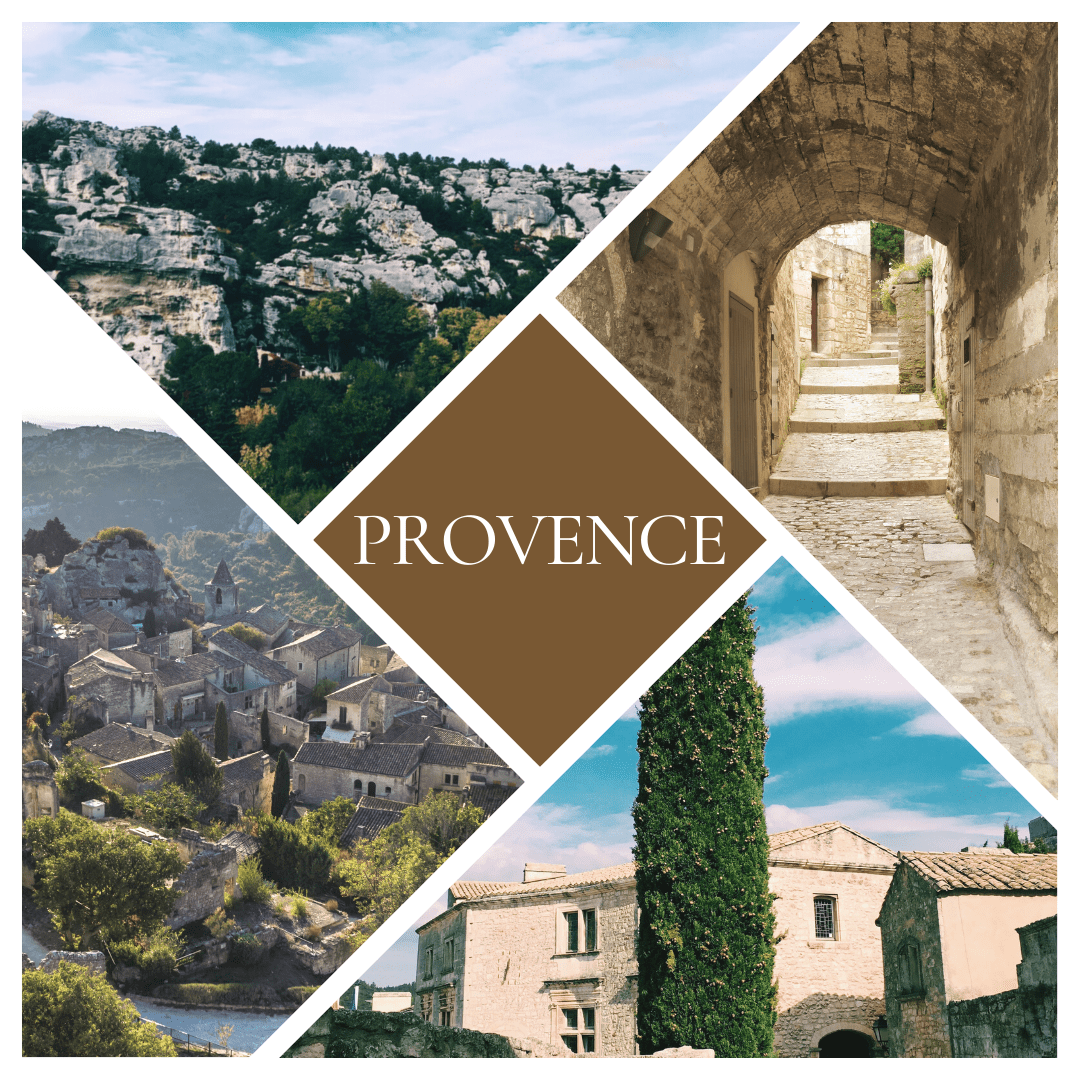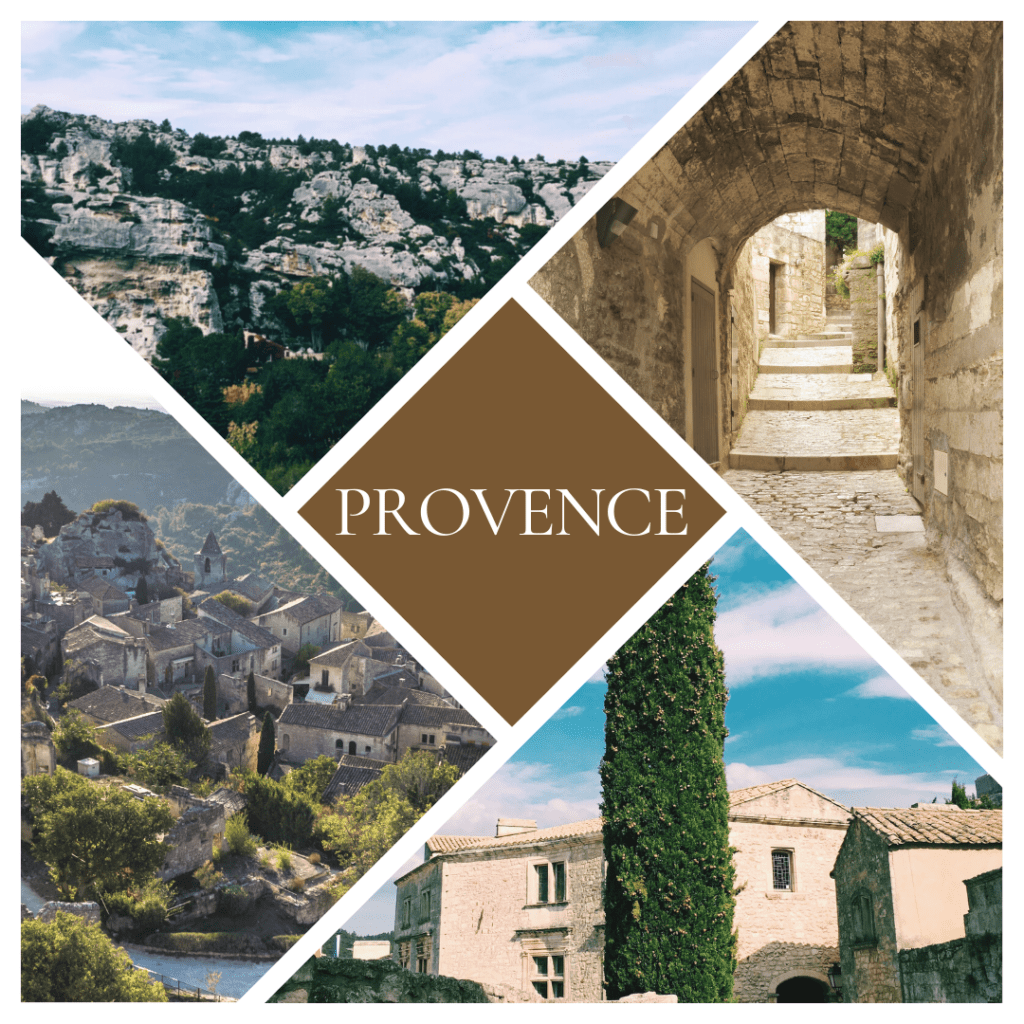 A visit to Baux must include a trip to its crumbling castle that overlooks the valley below — a view made all the more impressive if you ascend the steps of the old watchtowers. This castle, built into the very rock of the Alpilles, lights the imagination on fire, and it gives you so many wonderful moments to discover.
If you want to immerse yourself in the artistic legacy of the village, you can't go wrong with Carrières de Lumières. This is an enormous art installation that beams paintings on massive limestone walls. The tickets are inexpensive, and the power of this presentation is truly overwhelming.
While this is a tourist-heavy French village, it has so much to recommend it. The restaurants here are to die for, and the sights are truly unique.
5 – Carcassonne Forteress
This fortified village in the south of France gives you a chance to walk through a living representation of Europe's past. The preservation of its architectural wonders earned it a spot as one of UNESCO's World Heritage Sites, and that long term dedication to keeping the past alive remains a major part of what makes Carcassonne so special.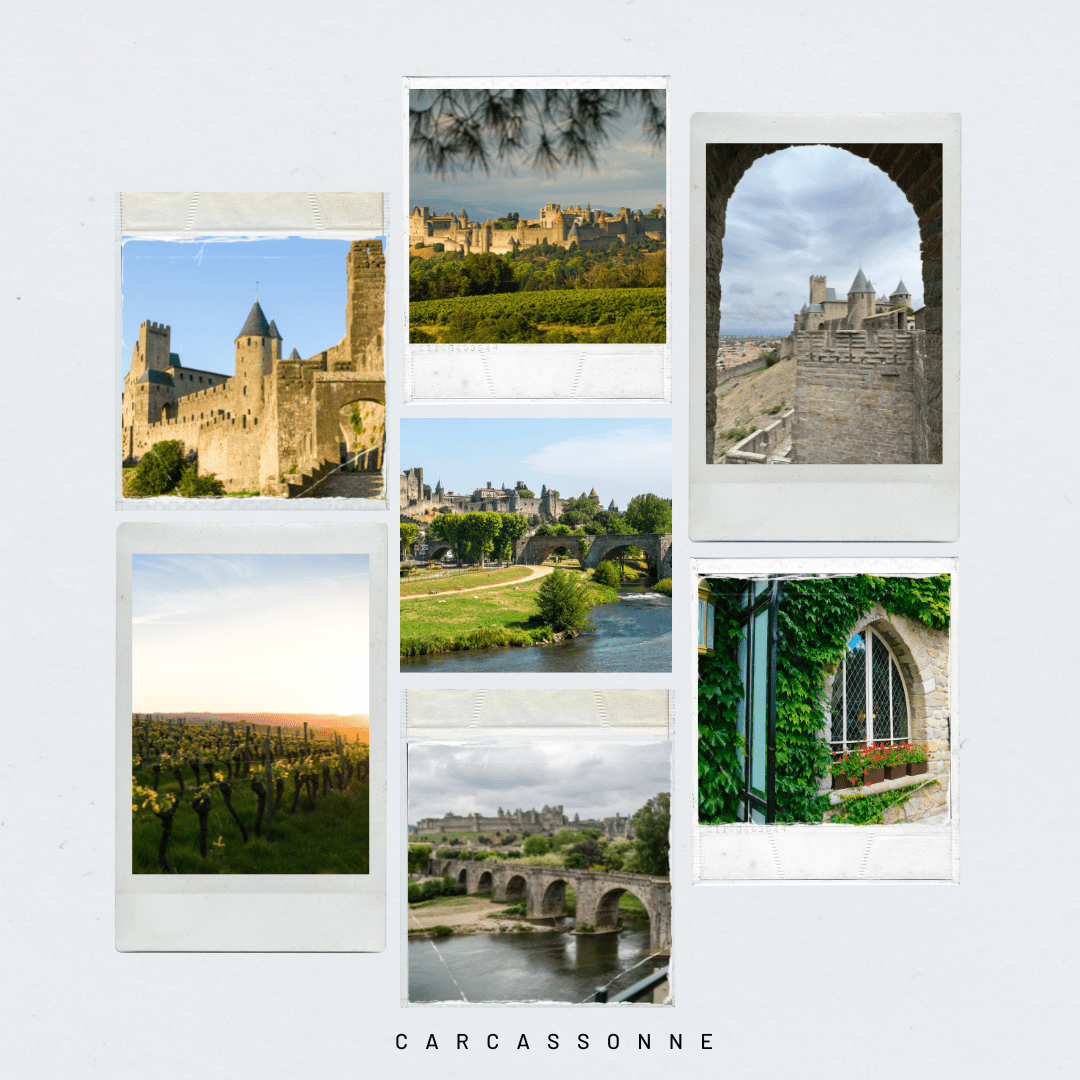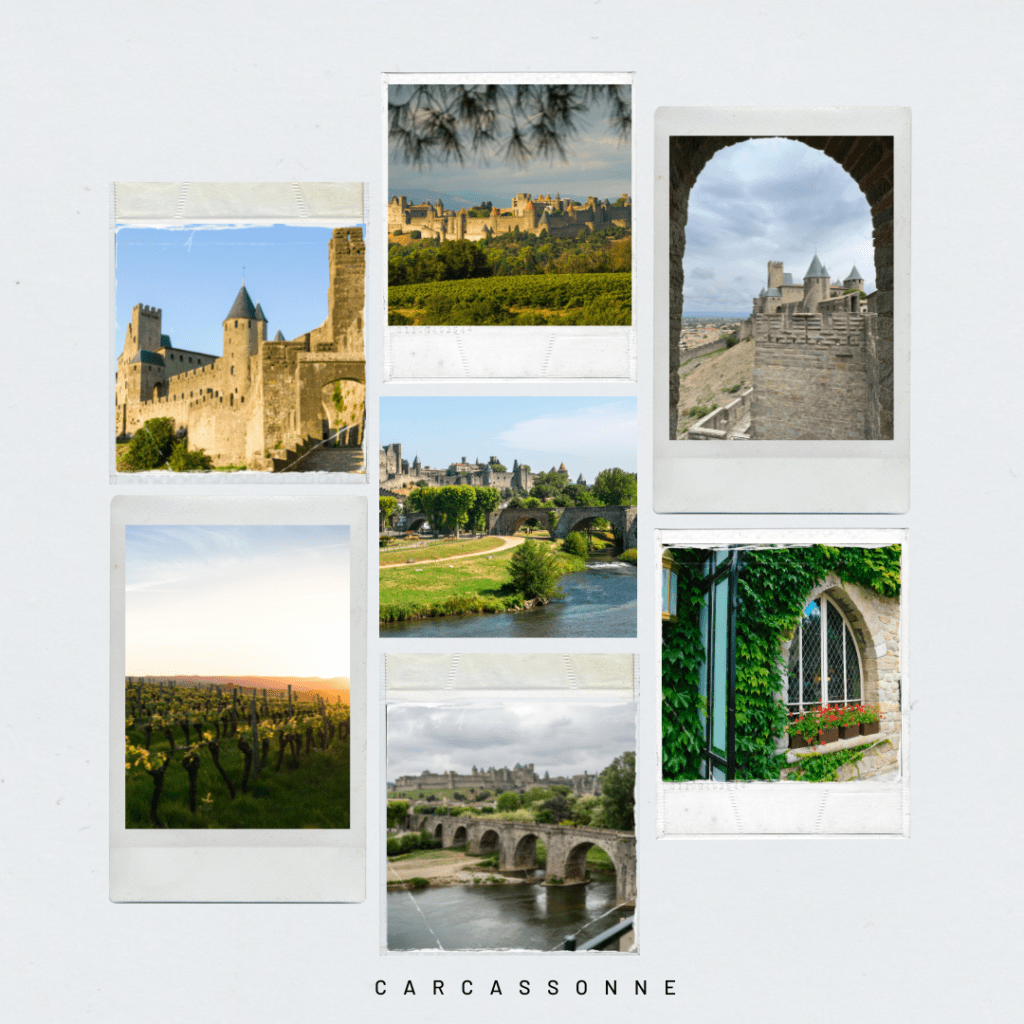 Walking through the citadel, the part of the village built within the walls, is like entering a fantasy. You can wander endlessly among the narrow streets just taking in the view. And when you are done, there are many specific sites you simply must see. For instance, the Basilica of Saints Nazarius and Celsus. Built over hundreds of years beginning in the 9th century, it is a captivating example of Medieval architecture.
Caracassonne also has plenty of interesting museums — including one centered on fine arts and one on the inquisition. These offer interesting perspectives on local history. And there are many decrepit castles sprinkled throughout the surrounding area that you can visit. Much like the castle at Baux, these are haunting reminders of a lost time.
The area also has impeccable food available. The region's cuisine is notable for its use of a wide variety of poultry, and the village itself has its own specialty dish, a take on the cassoulet. You can find plenty of restaurants here that combine great cooking with local, seasonally appropriate ingredients to present an important tradition in French food.
So many Villages to Discover
While Paris makes for an unforgettable destination all on its own, there is so much to see and do in the French countryside. From authentic cuisine to idyllic natural scenes to archaeological gems and Renaissance castles, these villages add so much depth and knowledge to your visit to France.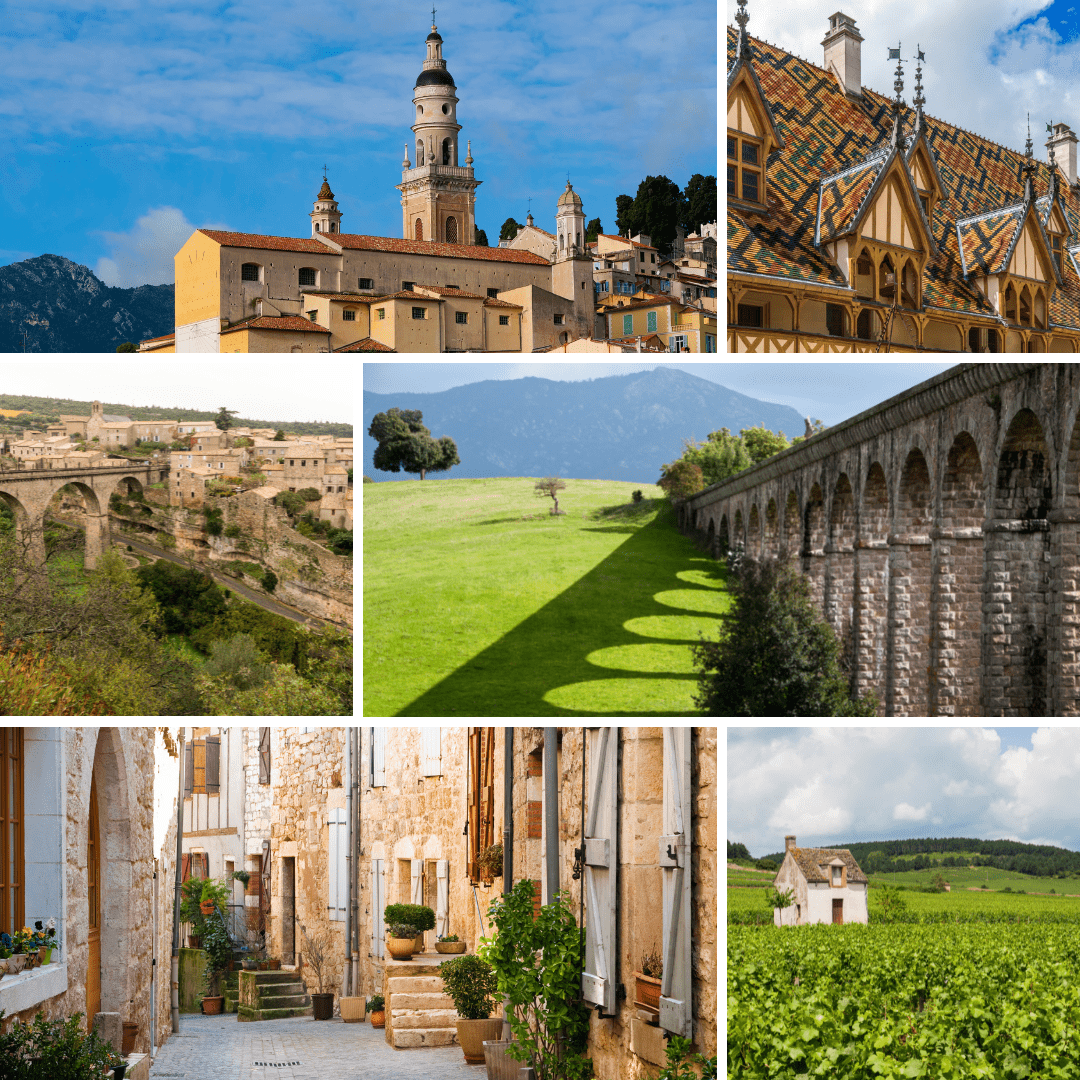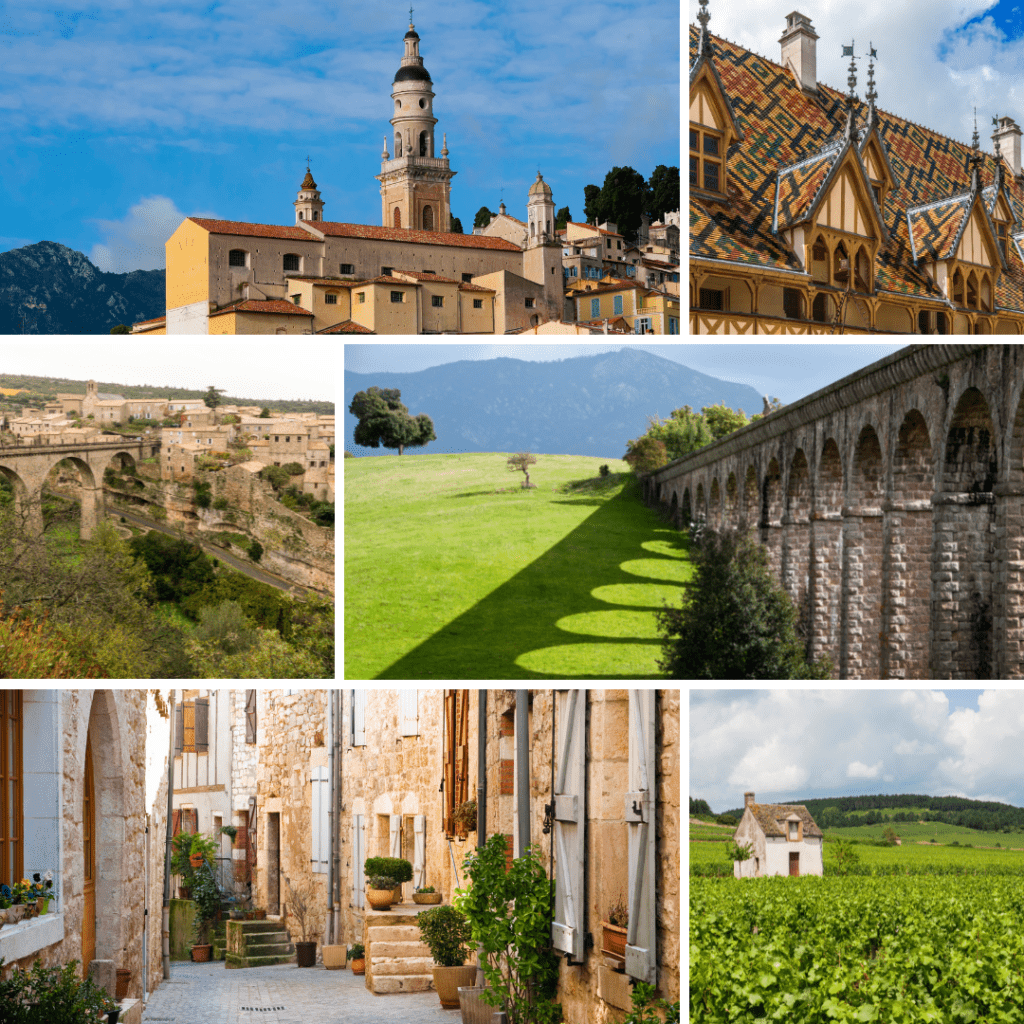 Luckily, with a dedicated driver, you don't have to choose between the city and the country! Now, you can experience both sides of France. All my Paris driver services are bespoke and a comfortable way to get the most out of your Paris vacation.
What can we do to help you plan your trip?
Contact Serge, and let's plan your ultimate tour of French authentic villages.